How To Insulate A Wine Closet

1 Feb 2011
Many of us wine lovers would love to have a proper storage space for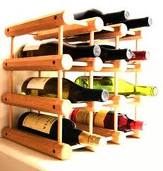 the several varieties of wine available in the market. Though we can turn closets into wine cellars, we might not know how to insulate a wine closet for the purpose. The article outlines the easiest way to insulate a wine closet for the same.
An average collector may find an elaborate wine cellar a bit too expensive but the costs are drastically cut if you plan to transform one of your closets into a wine cellar. The most important thing about a wine cellar is its insulation. With right tools and guidance, you can insulate a wine closet almost perfectly allowing controlled environment for the wines.
Steps To Be Followed While Insulating Wine Closet
Look around your house and evaluate all the closets for its temperature and amount of direct sunlight that falls within. Closets that are build into the walls would be better for a wine closet since the wine closet should not come in direct contact with sunlight. The ideal temperature of closet that can chosen should be around 55 degrees Fahrenheit.

It is always better to use a closet that has not been completely finished since you can save work on removing flooring, panels etc to   insulate a wine closet  .

If the chosen closet is a finished one, the walls cannot be insulated, but the floor can be. If the floor is made of concrete, there is nor requirement for insulation, otherwise remove flooring, carpeting and base layer. Vacuum clean the floor.

Foam insulators with a minimum insulation value of R-19 is recommended for insulating wine closet. Spray the foam insulator on walls and ceilings of unfinished closet.

Insulate a wine closet by installing fiberglass batting on the walls if polyurethane insulator is not your choice. Use protective gear while insulating wine closet with the same.

Redo or reinstall the floor as required. The insulation would provide a controlled environment to the wines.
Insulate a wine closet with perfect conditions for your wines right in your home.
Image courtesy:metal-storage-building-s.com/;
How To Insulate A Wine Closet