How To Maintain Your Frying Pans

28 Jan 2011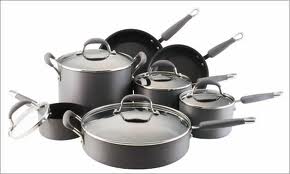 How to maintain your frying pans is one of the most common concerns of home makers all over the world. Little bit of care can make maintaining your frying pans easy and satisfying. Years of cooking pleasure is all yours if you successfully maintain your frying pans.
Frying pans are available in a number of sizes, shapes and material used. Non-stick frying pans are the most commonly used these days though, cast iron and stainless steel pans also find their specific uses. Nevertheless, maintaining your frying pans irrespective of what they are made of, is vital for good and energy saving cooking. In this article I would be discussing the various tips to maintain your non stick frying pans.
Tips To Maintain Frying Pans
Most non-stick frying pans come with a wooden spatula, soft sponge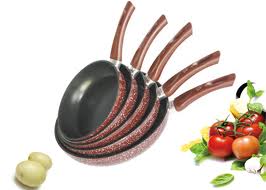 and instruction booklet. Very few of us actually go through the information booklet, but next time around reading it can give you valuable inputs on maintaining your frying pan and preserving its silky smooth surface.
To maintain your frying pans wash them with warm soapy water, sponge and dry with a dishcloth before using them for the first time.

Apply a thin coat of cooking oil (not in excess) on your frying pan prior to the first use. Your frying pan is now seasoned for cooking.

Never use a high setting while cooking with non-stick frying pans. Non-stick cookwares work optimum at medium setting. They are ideal for cooking delicate foods that do not require high heat like eggs, pancakes etc.

High heat might damage and scorch the non-stick coating of your frying pans. Hence in order to maintain your frying pans, keep them free from residues and cook over a medium setting.

Your non-stick frying pans require a little bit of oil while cooking. The advantage of using non-stick cookware is that the oil consumption is very less. An oil spray dispenser would be ideal to use while cooking with non-stick frying pans. Olive oil is highly recommended for non-stick cookware.

Use only rubber, plastic, wood or silicon made utensils with non-stick frying pans. Metals or other sharp edged utensils can damage the coating. Small scratches do not always affect non-stick properties of frying pans but to maintain your frying pans for a long period this is vital.

Do not put your non-stick frying pans in the dishwasher. They are not dishwasher safe.

Use only warm water and soap to maintain your frying pans sparkling clean. Ensure that there are no oil residues on the surface since these can get baked in the next time and spoil the non-stick effect of your frying pans.
Treat your frying pans with respect and follow these tips for maintaining your frying pans for efficient cooking.
Image courtesy:toplista100.info/
How To Maintain Your Frying Pans