What You Need To Build A Bar At Home

22 Oct 2010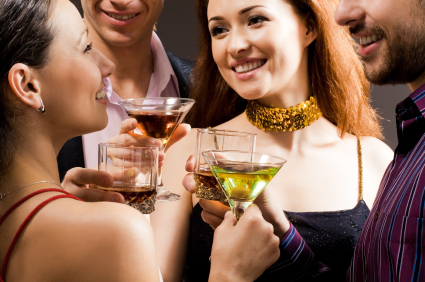 If you love to invite your friends and regularly organize parties for them, having a home bar can be an ultimate thing. So, if you are keen on having a home bar, special bar equipments are what you need to build a bar at home. Your bar equipment requirement is one of the critical part of building a home bar.  Here is short guide to help you with all that you need to build a bar at home.
Refrigerator
Refrigerator is the first and foremost requirement of any bar. There are different types of refrigerators available. Depending on the space you have in your home bar or the type of drinks that you need to store, you can decide the type and size.
Wine Refrigerators
Well, if your guests are wine lovers, you would need a wine chiller or refrigerator to store wine. Again decide how many bottles you would like to store before venturing out to buy a wine refrigerator. They are available in the capacity of 16 to 100 bottles. The price will vary accordingly.
Beer Refrigerators and Draft Beer systems
Draft beer systems should be installed before building the bar. It is difficult to add them after the bar is set up and it will add up expenditure. Beer should always be kept chilled or the beer would become foamy and lot of beer would go waste while you try to remove the foam. Normal kitchen refrigerators can also be used for storing beer. Bring the refrigerator to the bar for quick access.

Ice Machines
This is an indispensable equipment in a home bar. People never think of investing in an ice machine because a refrigerator can do the same job. But remember running around with an ice bucket would kill the fun. Ice machines are available in small sizes that can be tucked away under the bar table and the cost will be close to the cost of many buying bagged ice.

Bar Accessories
Some basic bar accessories that you would need for mixing and serving are as below.
Cocktail Shaker

Blenders

Bottle openers

Bottle pourers

Shot glasses

Margarita Glass Rimmer

Glassware

 
Bar equipment requirements are endless; ask yourself a number of questions before buying one. All you need to build a bar at home are some basic equipments that fit into the size of your bar, the kind of drinks that you are keen on serving and the quantity that you wish to store. Any equipment beyond this will only add cost.
Picture Courtesy: glastenderhome.com
What You Need To Build A Bar At Home