Pressure cooker are for grannies?

17 Oct 2010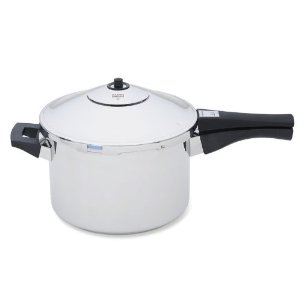 A friend of mine told me a while ago she has purchased a pressure cooker. And she was praising it all the time. At first I thought that nobody was pressure cooking anymore. It was kind of old fashione. Then I went to my frined's house one day and was amazed how quickly did she made her lunch.
And the thing was absolutely easy and safe to use. So, I decided to buy a Kuhn Rikon pressure cooker and started to use it. It's really true that is a time saver. I, now, cooke the same meal in 1/3 of the time. And the meals taste great! If you don't have much time for cooking then a pressure cooker is a must have. And it's definitely not for grannies!
Pressure Cooker Are For Grannies?