How To Prepare New Bbq Grill

29 Jun 2010
I decided to set up a new Bbq grill this winter instead of continuing with the older one which my friend had set up. Since, I had not done it myself I had to learn how to prepare new Bbq grill all by myself. Initially I thought it to be a tough task but soon I realized that with a little planning and some careful thinking, it wasn't as tough as it appeared to be.
Preparing new bbq grill was fun and everyone helped me – after all who doesn't want to have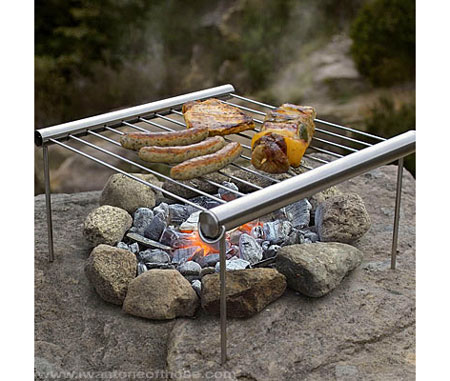 barbecued food? I bought a new bbq grill and I just needed to set it up in the right manner.
First step: The first step towards the setting up of any new bbq grill is planning for the fuel which should be used. The effectiveness and efficiency of your bbq is a lot dependant on the kind of fuel you are using. There are many bbq grills available which need some charcoal and some part of lighter fluid for setting up. The kind of fuel you need for your barbecue is totally dependant on how much food you will be cooking each time. I did not want to experiment much with by barbecue grill so decided to prepare my new bbq charcoal grill for the cooking process. If you feel, that for your purpose, you can use a portable grill, you can easily buy any small charcoal barbecue grill for the process.
If you are using a charcoal grill you need not prepare much, as it needs just a few minutes to set it up. You will need to place the charcoal pieces well in the pit on top of one another so that all of them burn evenly to heat up your new grill – this is one crucial step for your new grill. You will just have to ensure that your grill is clean and strategically placed so that it receives the right amount of heat for your cooking process. You might take a little extra time to get habituated to your new grill but if you are able to prepare it well, it won't be a tough task for you. When you are positioning your new grill ensure that there is no kind of fat build up and grease in any tray just below the grill, so that it is not ignited by the hot grill.
Safety tips: When you are positioning your new bbq grill, you need to ensure that it is well placed and quite away from any type of siding, overhanging branches ( if its in your garden) or near deck railing. It is highly recommended to position your barbecue grill in a place which is quite away from different lawn game areas or foot traffic place.
Image courtesy: www.coolest-gadgets.com
How To Prepare New Bbq Grill