Hamburger Sneakers - The Procourt AR!
Fashion seems to be taking over the world of food step by step! Literally!! The new entries into the yummy world of food and fashion are the Hamburger Sneakers!  The Asics and Gettry Procout AR or Hamburger Sneakers as I would like to call it is the food inspired product of a collaboration between Asics and Japanese retailer Gettry.
 
Check out these Asics and Gettry Procourt AR-hamburger Sneakers that bring to your foot the colors of cheese, French fries, ketchup and seeded bun! The brightly colored (overdone) Procourt AR or Hamburger Sneakers has a perforated leather top that reminds you of seeded buns and an insole with French fry images.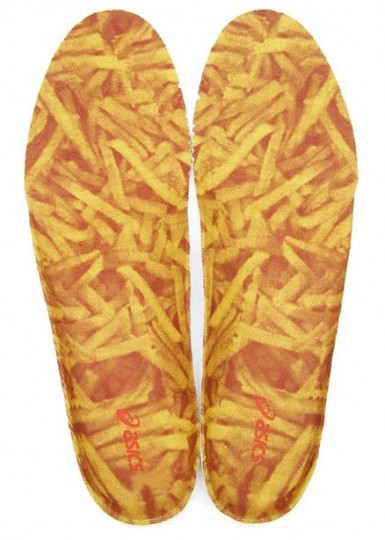 I think the Stubbs sauce based Sneakers that were on sale recently or even the Batali Orange Sneakers that The Spotted Pig came up with in alliance with DC for its waiters were far better than the Procourt AR- Hamburger Sneakers.These are simply detestable! I would run away from these than run in them!
Image Credit
www.highsnobiety.com
 
Hamburger Sneakers - The Procourt AR!