The Food and Sex Affair
The Food and Sex affair has often been the highlight of many discussions. This ardent affair is said to have saved quiet a few marriages and extended the lifetime of many relationships. The kind of food you eat can have an impact on your steamy nights of love. In case you are looking forward to one of these passionate nights, then petals, perfumes and lingerie are not the only thing you should invest in. Â Â 
When you think about sex and food, juicy strawberries, milky white cream, thick dark chocolate, and glazing red cherries are the images that pop in your mind. In early Greek and Roman culture,  a spread of fruits and exotic dishes were enjoyed before satisfying ones sensual pleasures.
  But you don't need to buy a basket of such expensive fruits or cook up detailed dishes for your night of passion. Surprisingly, it is the underdogs from the world of food that have proved to be the best aphrodisiacs.
Let me tell you how to spice up your meals before the anticipated night!
Set your dinner with dishes of varying texture and tastes. If possible make food that can be finger fed to your partner.
Serve your partner a drink with a reasonable amount of ginger. For the Main course ensure that you have added adequate amounts of garlic, onions and tomatoes in the dishes as these will not only spice up your curries but also your sex life. You can resort to dishes like Pasta with Tomato, Sweet Potato and Cheese, Turkey minceballs with Tomato sauce or even Nopalitos with tomatoes and onion.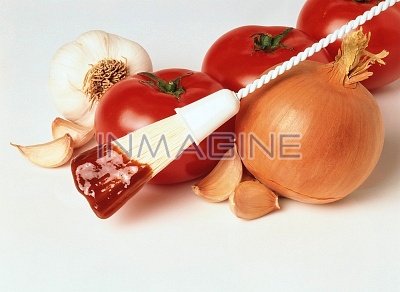 Don't forget to add some saffron to your dishes. They act like hormones and have a desirable effect on your body.  Try to include dried coriander and carrots also in your food.  Dried coriander is said to have a euphoric effect on women, while carrots can have the same effect on men.
Try and avoid extremely rich and creamy dishes because they will only make your partner more sluggish. You definitely don't want that.
Round up your meal with a serving of bananas and grapes on a platter.
So, the next time you are planning for a torrid night of love with your partner don't forget about the food. The above food ingredients should do the magic for you. Afterall, the Food and Sex affair has never failed a soul in need of love!
Image Credits www.idiva.com
www.inmagine.com
www.blog.americanfeast.com
The Food And Sex Affair