Top 5 Sausage Quotes

17 Apr 2012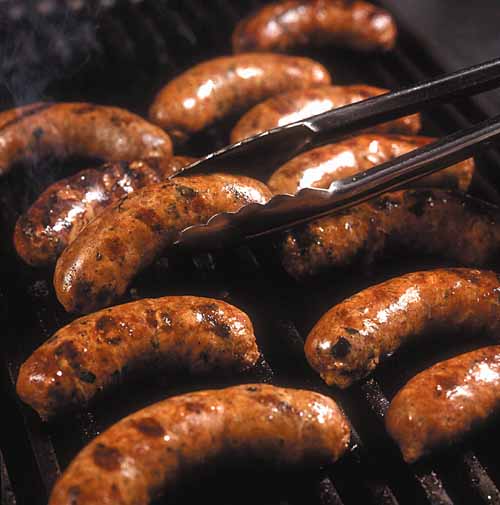 Food lovers often pen down their thoughts about their favorite foods as a point of reference in various situations. Several comments and quotes exist on sausages which are quite popular. Check out our collection of the top 5 quotes on sausage by some of the top celebrities, authors and newsmakers. You are surely going to enjoy these.
Interesting quotes on sausage:
1. That's called a microphone. It's a big sausage that picks up everything you say - and you're starting early. Prince Charles
2. I used to help my granddaddy make sausage. He would mix it up in a cleaned-out washtub with his hands, no gloves. Man, if we did anything like that today, they would jack the jail up and throw us under it. Jimmy Dean
3. A high-brow is someone who looks at a sausage and thinks of Picasso. A. P. Herbert
4. I do adore food. If I have any vice it's eating. If I was told I could only eat one food for the rest of my life, I could put up with sausage and mash forever. Colin Baker
5. Lawsuit: A machine which you go into as a pig and come out of as a sausage. Ambrose Bierce
Keep reading food quotes to know more interesting and humorous lines on some of your favorite foods.
Image credits: civitatedei
Top 5 Sausage Quotes