Best Clam Quotes

12 Apr 2012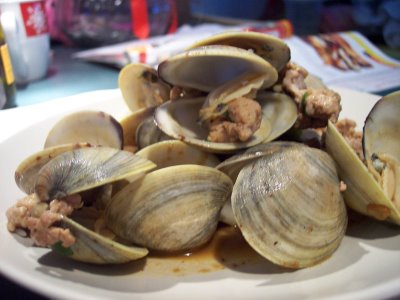 Clams are not only famous for their taste and flavor but are also quite popular for the number of interesting quotes and sayings associated with them. Food quotes have always been popular for their tackiness and wit – some quotes mentioned below are no different and are surely going to appeal to you with their humor and amusing references.
More clam quotes:
"It is not a matter of indifference whether we like oysters or clams, snails or shrimp, if only we know how to unravel the existential significance of these foods."
"Man of Noses are a Shell-Fish commonly found amongst us. The are valued for increasing Vigour in Men, and making barren Women fruitful; but I think they have no need of that Fish; for the Women in Carolina are fruitful enough without their Helps."
"Dainty, chintz-draped tea rooms, charity bazaars, church suppers, summer hotels, canning factories --  all have shamelessly travestied one of America's noblest institutions; yet while clams and onions last, the chowder shall not die, neither shall it sink into the limbo of denatured emasculated forgotten things."
"We found some large clams...which the storm had torn up from the bottom, and cast ashore. I selected one of the largest, about six inches in length, and carried it. along.....We took our nooning under a sand-hill, covered with beach grass...I kindled a fire with a match and some paper, and cooked my clam on the embers for my dinner.....Though it was very tough, I found it sweet and savory, and ate the whole with a relish. Indeed, with the addition of a cracker or two, it would have been a bountiful dinner."
Keep reading other food quotes available in ifoodtv – if you have more of these, please share them with us.
Image credits: mybflikeitsoimbg, bunnygo
Best Clam Quotes