Best Cabbage Quotes

11 Apr 2012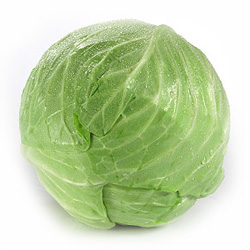 Do you realize that your favorite cabbage is the main subject of several popular food quotes? Many of such quotes on cabbage are really humorous and have a tacky reference to events, personalities and real life situations. We have collected some such interesting quotes on the vegetable – hope you enjoy them!
More Food Quotes:
"Cauliflower is nothing but cabbage with a college education."
"Idealist: One who, on noticing that a rose smells better than a cabbage, concludes that it will also make better soup"
"At middle age the soul should be opening up like a rose, not closing up like a cabbage"
"Cabbage: a familiar kitchen-garden vegetable about as large and wise as a man's head."
"Like warmed-up cabbage served at each repast, The repetition kills the wretch at last"
"Its no use boiling your cabbage twice."
There are many other food quotes on vegetables and fruits which make really interesting read. Keep reading!
Image credits: thelaughingmom
Best Cabbage Quotes