Top 5 Funniest Food Scenes In Movies
5 Apr 2011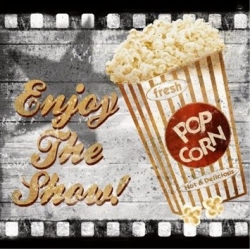 Top 5 Funniest Food Scenes In Movies! Food and Laughter! I am not sure if there can be anything greater than these two that would give a person satisfaction. There might not be many food movies but there is always food in every movie. The actors are human too, right? They have to eat at some point. I really had to take a trip down memory lane and put up this list of all the funniest food scenes that kinda cracked me up when I first saw them. And if I must confess, not all the funniest food scenes are from movies based on food entirely.
Here are the top 5 funniest food scenes in movies in no particular order:
My Big Fat Greek Wedding
Many of us tend to overlook this movie in terms of food. This movie is just flooded with Greek food and more. The scene that cracked me up was when Tula explains to her aunt Voula that her fiancée Ian is a vegetarian. Her aunt Voula replies saying, "What do you mean by he eats no meat? Come home, I'll prepare you some lamb." Whoopa!
The Lion King
Remember that Hakuna Matata song that Pumba(aww!) and Timon sing? In that song, Timon offers the young Simba a slimy grub and says that it is a delicacy. Simba eats after much deliberation and says, "Slimy and satisfying." Gross, funny and cute at the same time.
Just Wright
Queen Latifah and Common shared great chemistry in the movie and that kinda kept the movie going. On the night before the big game, we see a worried Scott(Common) playing the piano. That is when she offers him 'sure-fire, eyes closed, half-court, slam dunk cheer-up remedy'. It might not have you rolling in laughter but it is sure to put a wide smile on your face.
It's a Wonderful Afterlife
By far, this is the funniest Gurinder Chadha movie ever. The scene where the angry and jilted Gitali starts throwing around food with her telekinetic powers at her wedding is hilarious. Especially the scene where Tandoori Chicken come down Jimi Mistry like bullets is way too funny. You have to watch this movie at least for this bit.
Phat Girls
The food scene where Mo'Nique says a genuine, heartfelt prayer before she begins a buffet. It is funny because her prayer goes something like this : "Dear Lord, thank You for this blessed opportunity. Help to know where to start on this wonderful buffet. And Lord, let my stomach be much bigger than my eyes. Mmmm. Amen. Amen." I literally fell off my chair laughing when I first saw this funny food scene.
So people, this is it for now. I will definitely be doing several more posts on food scenes in movies that are funny. So keep watching out for this space! Till then Adios!
Image Courtesy: talkingtoalice.blogspot.com
Top 5 Funniest Food Scenes In Movies