Fusion Food Extravaganza - Request for Feedback
    
 
 

Fusion Food Extravaganza
Discover a new taste where culinary skills have no boundaries.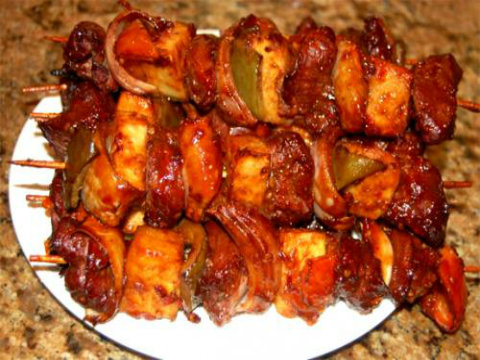 >>Click on the pictures to dig deeper !!
 
  >>TABLE TALK
GO BANANASSS - Never, put your banana in the refrigerator!!! This is interesting. After reading this, you'll never look at a banana in the same way again.
Bananas contain three natural sugars - sucrose, fructose and glucose combined with fiber. A banana gives an instant, sustained and substantial boost of energy. Research has proven that just two bananas provide enough energy for a strenuous 90-minute workout. No wonder the banana is the number one fruit with the world's leading athletes. But energy isn't the only way a banana can help us keep fit. It can also help overcome or prevent a substantial number of illnesses and conditions, making it a must to add to our daily diet.
 
 >> GROCERY SCHOOL 
The biggest challenge to cooking on a grill is making sure that the food you cook is done. On this episode of Food Gear, we'll show what to look for when buying a meat thermometer, as we save you the embarrassment from ever serving raw meat again.
Click here to get tips on buying the perfect meat thermometer
  >> FUN FOOD WITH MONICA 

 

Every week "Fun Food with Monica" will bring you interviews, recipes and inside information on restaurants & foodies in New York. Be sure to check back for updates and great advice on New York living. If you have a passion for food, New York is the center of the universe Join Monica as she takes you on a fun food mission.

  FROM ALL THE FOODIES ON iFOOD, UNTIL NEXT WEEK - STAY FULL    
Fusion Food Extravaganza - Request For Feedback