Want To Know What Charlie Sheen Was Drinking?
5 Nov 2010
Charlie Sheen has always hogged limelight for wrong reasons. We all are aware about his gloomy past which is marked with sordid tales of drug abuse, love affairs and domestic violence. It seems as if this all was not enough a new chapter of drunken rampage was also added to the list.   During the early hours of October 26, 2010- Sheen was arrested from his room at Plaza hotel, (where he was lodged with a mysterious woman) on charges of causing damage to the hotel property.  The NYPD sources have reported that Sheen had caused damages of more than $7000, and had admitted that he was under the influence of drinks and cocaine.
The TMZ.com reported that "Two and a Half Men" actor went on a rampage after enjoying a drink and drug frenzy evening at the local restaurant Daniel. His companion Capri Anderson locked herself in a bathroom and called police after he started behaving violently. She recounted that all the issues began when Sheen couldn't locate his Patek Phillip Watch or his purse.  He went on a rampage accusing Anderson of stealing his valuables.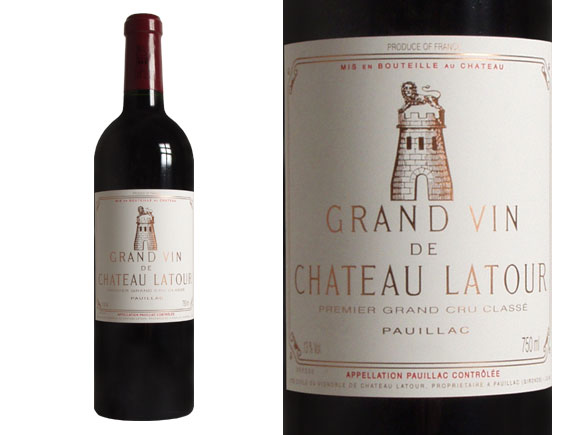 It is believed that on that evening Sheen had reportedly mixed cocaine with 1959 Grand Vin de Château Latour wine.  Also he had gulped down two full bottles of wine, which is listed as $5,900/bottle on the wine list of the restaurant. When compared to the after effects we can say that Sheen had to pay a hefty price for his oenophilic behavior. It is reported that Sheen reportedly washed down Grand Vin with vodka shots. Ouch!
There are no wines which can go well with Stolichnaya.  The Grand Vin is from the wine estate of Chateau Latour (which was rated as First growth), which lies in the southeastern tip of the community Pauillac in the Medoc region of France.  The Grand Vin is amongst the first batch of red wines produced by the estate. The Grand vin Chateau Latour, is made of: 75% Cabernet Sauvignon, 20% Merlot, remaining 2-3% of Petit Verdot and Cabernet Franc each. 
Exactly what Sheen ate with Grand vin is still a mystery. Perhaps owner Daniel Boulud of the Daniels can say something about it. But it is widely assumed that the Boulud might have treated his guests with a guinea Cornish hen and honeycrisp apple or Florida frog legs with a side of chanterelles and "crispy lollipops." It is believed that Sheen was seen lovingly spoon-feeding Anderson the pumpkin custard (with speculaas) in presence of other diners.
Of late it is heard that Capri Anderson was planning to sue Sheen for traumatizing her and holding her hostage. Also she had launched  a vicious attack against Sheen for not paying her fees of $12,000. The police arrested Sheen and admitted him at the nearby hospital and  released later after a brief observation period. No charges have been pressed against him by the hotel authorities.   

 
In all these mess, Sheen's bosses at "Two and a Half Men" are in jubilant mood, because they are hoping that this incident will popularize their show for better. 
Image courtesy: gossip.whyfame.com, blissinthecity.fr 
Want To Know What Charlie Sheen Was Drinking?