The Rotating Kitchen!
Of all the things..... a rotating kitchen!!! They actually put up a square rotating kitchen by Zeger Reyers as the opening piece for the exhibition, Eating the Universe at the Kunsthalle Dusseldorf, Germany! The exhibition that opened last friday will let the rotating kitchen,,ehh,..rotate till February 28th, 2010.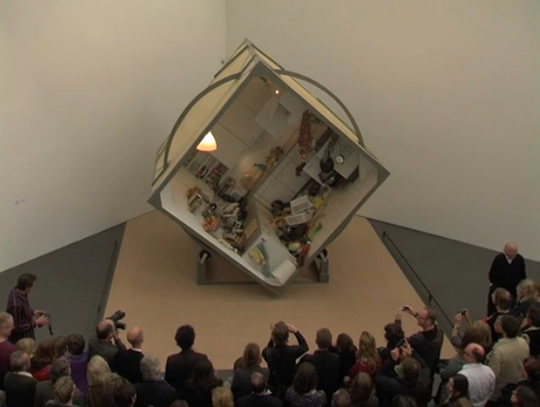 Though I simply cant fathom the art element in this mess (that is gonna look worse than my brothers room) I can connect to it!! After all the scene is not too different when I am done with my kitchen every night!! What do you guys say .does the rotating kitchen really spell art or no?
The Rotating Kitchen!