Top 10 Low Calorie Margarita Recipes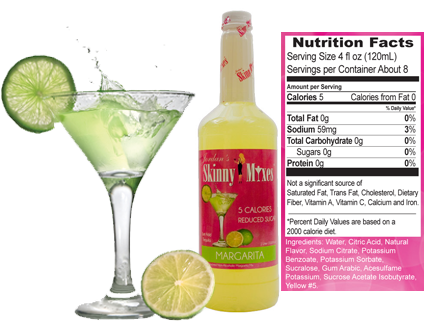 The calorie count of your favorite Margaritas could range anywhere between 90 to 500 calories, depending on what goes into it. The count can be more or less, also depending upon what other ingredients, in addition of tequila, you mix into it. On its own, tequila clocks 96 calories per fluid ounce but that can differ, depending on what brand you are using. However, since a Margarita comes mixed with much more than just tequila, it would make sense to create low-calorie options so that you can enjoy your drink guilt-free. So, here are 10 Margarita recipes that clock less than 300 calories.
1. Magical Low-Calorie Margarita:
Happy hours couldn't get any happier. Placed at 115 calories, this amazing cocktail is a combination of Sierra Mist Free or any other zero-calorie lemon-lime soda, tequila, 5-calorie, sugar-free powdered drink mix, lemonade drink mix, lemon juice and artificial sweetener.
2. Skinny Island Girl Margarita:
This diet-friendly Margarita has vodka, lime juice, ginger ale, Stevia syrup and ice as ingredients. All this comes to clock just 78 calories per serving.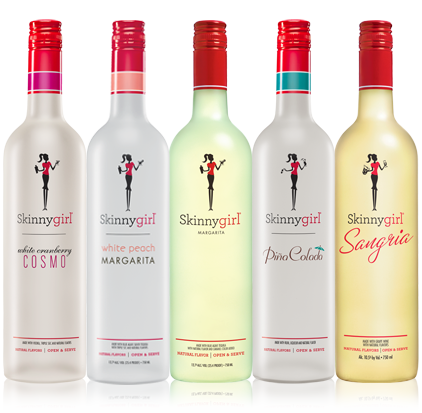 3. Rockin' Razzy Rita
For 105 calories per serving, you can enjoy this cool Margarita, made with Crystal Light powdered drink mix, Raspberry Ice, tequila and lime juice.
4. Fruitilicious Margarita
Similar to watermelon margarita, this entire drink clocks just 105 calories and is made with Diet Mango Melon, Energy Diet Citrus, lime juice, tequila and no-calorie sweetener or salt.
5. Mango Avocado Margarita:
This is surely a mix made in heaven! Made with mango, avocado, tequila, orange juice, lime juice, triple sec and a generous helping of ice, this drink is loaded, but not with calories. You get just 98 calories per serving.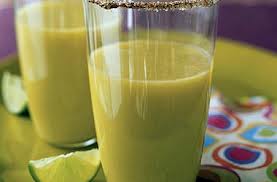 6. Margarita Granita
At 250 calories, this drink should be another ideal choice for you. Made with gold tequila, limes, lemon juice and sugar (optional), you will be able to enjoy the tart after-taste of the lemon with this drink.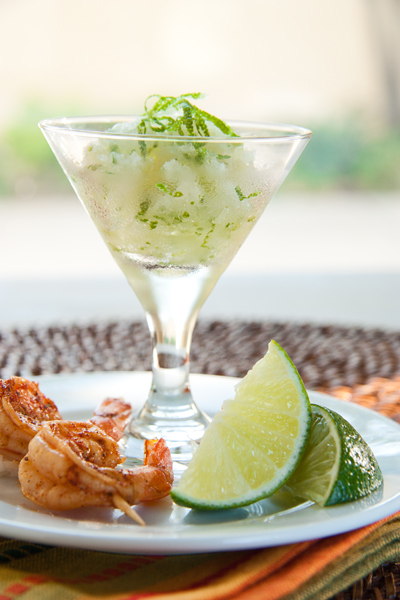 7. Lime Sorbet Margarita:
A frosted Margarita for just 186 calories, how awesome! Lime, sugar, lime sorbet and tequila come together to make this drink-dessert. You can substitute sugar with artificial sweetener to bring down the calorie count further.
This sweet and tangy drink is made with strawberry, crushed ice, limes, tequila, cointreau and sugar or artificial sweetener. The calorie count is 198 per serving, just ideal!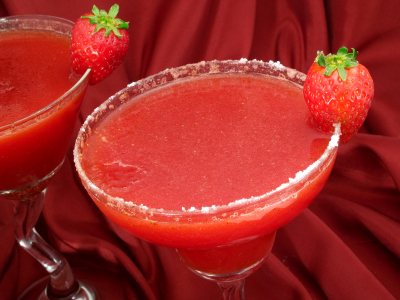 9. Cucumber Margarita:
This 240-calorie per serving cocktail combines the mild flavor of cucumber with the tangy taste of the citrus juice.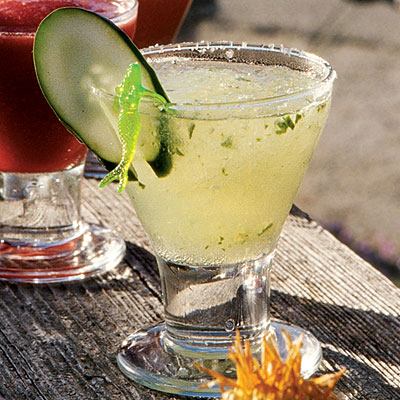 10. Strawberry Banana Margarita:
An unusual combination of strawberry and banana makes this Margarita unique enough for any party. At 247 calories per serving, you cannot ask for more!
Image Credits: skinnymixes, hungry-girl, skinnygirlcocktails, createlive, juxtapost, recipesfinder, acommunaltable, betterrecipes, margaritamakerextreme, coastalliving, phenu