Top 10 Low-Calorie Lattes

31 May 2012
A latte maybe your first beverage of the day, but it might not stop there. We understand you may have more than 1 latte due to your busy work life, but how many additional calories does this habit add? Although avoiding lattes altogether may not be a practical option, there are definitely substitutes than can be made to help make your latte of choice less caloric. For example, switching from whole milk to skim or soy milk, or using zero-calorie sweeteners rather than sugar, can make a big difference. 
Low-Calorie Lattes
1. Breakfast Latte:
A Martha Stewart recipe, it can be made in under five minutes. Combine low fat milk with brewed espresso and artificial sweetener. This latte contains merely 100 calories!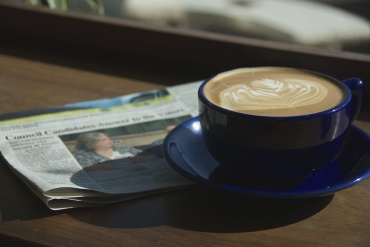 2. Soy Milk Latte:
A blend of light vanilla soy milk, splenda, and espresso, this latte is delightful to drink, especially because it only contains between 70 and 100 calories.
3. Café Latte:
An all time classic, café latte contains hot freshly brewed dark roast espresso coffee mixed with skim milk, and sweetener to taste. At 69 calories this beverage can easily be a daily feature in you diet.
Coffee or espresso combined with skimmed milk, a little sugar and a hint of pumpkin pie spice creates a divine frothy mix with just 77 calories. If you can manage to replace sugar with an artificial sweetener, you can knock off a further 20-30 calories.
5. Café Latte Milkshake:
Brewed coffee blended with low-fat vanilla ice cream, and topped with chocolate syrup. This milkshake can give any dessert a run for its money, not only because it is bang on in terms of taste, but also because of less calories (103cals/serving).
6. Hot Chai Latte:
The name may sound unusual but the concoction is heavenly. Setting you back by only 104 calories, this brew contains a variety of ingredients like milk, tea leaves, sugar, and an array of spices like clove, cinnamon, black peppercorns. Replace sugar with artificial sweetener to reduce the calorie content further.
7. Mock Latte:
Sugar-free, fat-free but definitely not free of flavor. Mock latte contains low-fat milk, instant coffee powder and artificial sweetener, calorie count is just 113 per serving.
8. Frozen Yogurt Latte:
This latte can even be categorized as a dessert as it is made up of cornstarch, low-fat milk, frozen yogurt, instant coffee powder, sweetener, marshmallows and vanilla extract. The calorie count per serving is 122.
9. Cinnamon Latte:
This recipe adds the earthy flavor of cinnamon to the regular latte. The calorie content is 163 per serving, which can be further reduced by using a sugar replacement.
10. Brown Sugar Caramel Latte:
Brown sugar, Half and Half, caramel ice cream topping, and brewed coffee are the ingredients that go into making this latte. Even though the beverage contains elements like cream and sugar, the calorie content is curtailed to 165. However, take care to have this latte just sparingly.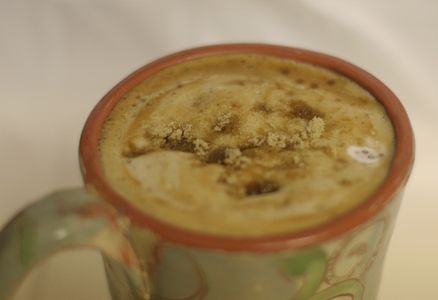 With an assortment of artificially sweetened flavors available in the market, you can try a different latte everyday without piling on extra calories. Here is a healthy ginger latte recipe that almost made it to this list.
Image credits: hueanddve, lifequeen888, easypaleo, chocolatecoveredkatie, coffeeserveddaily, croqzine, gabrielserafini
Top 10 Low-Calorie Lattes