Top 10 Low Calorie Drink Mixes

29 May 2012
Low calorie mocktails or virgin (alcohol - free) cocktails are fantastic choices for people who are watching their weight. These low calorie drink mixes do not contain sugary syrups which are loaded with calories, but instead are made with fresh juices, diet sodas, and artificial sweeteners.
Not only are these cocktail ideas low carbs and low fat, but they are rich in vitamins and antioxidants from the addition of fresh fruits and juices. To save you all the trouble of looking for the best low calorie mocktails, we have put together an assortment of tried and tested recipes guaranteed to satisfy your taste buds and calorie demands.
Low Calorie Drink Mixes (Mocktails)
1. Mockitini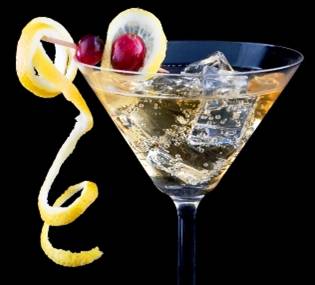 Diet tonic water, freshly squeezed lime and lemon juice shaken with ice. Calorie count? Virtually ZERO! Unbelievable, isn't it?
2. Sparkling Mango
Not all mango based recipes are high in calories. This simple mocktail is a combination of mango juice and diet tonic water, with pieces of mango as a garnish. This exotic drink mix contains only 37 calories!
3. Shirley Temple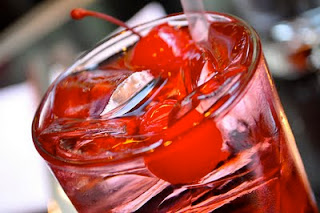 This popular drink made with ginger ale and alcohol-free grenadine syrup has 170 calories. But if we modify the recipe by using diet soda, the calorie content drops to 60 calories.
4. Cherry Sparkle 
This berrylicious drink contains only 70 calories. Quite simple to concoct, it is a mixture of cherry juice extract and sparkling water.
5. Mock Champagne 
This mocktail may sound complicated and fancy, but it is as simple as ABC. Mix appropriate amounts of diet ginger ale, pineapple juice, and white grape juice to make this 83 calorie drink.
6. Raspberry Fizzler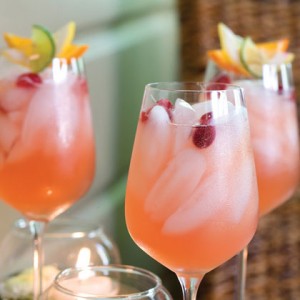 The only thing that fizzles in this drink is the drink itself, not your diet! A combination of raspberry juice, raspberry sherbet and carbonated water blended together sets you back by only 90 calories.
7. Cran-Dandy Cooler
 Drinks with Cranberry juice are usually a hit at any party. With only 107 calories to offer this drink is an absolute winner. It contains cranberry, orange, lemon, and pineapple juices, along with maraschino cherries, and diet ginger ale.
8. Cape Cod
This drink contains only 112 calories and is made up of 100% cranberry juice, a dash of lime juice, and topped up with ice.
9. Mojitos (Alcohol Free)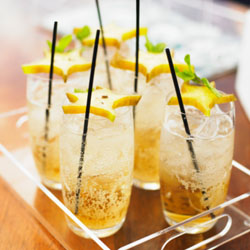 White sugar and mint muddled and topped up with plain soda water, this refreshing drink delivers only 120 calorie per serving.
10. Coconut Cooler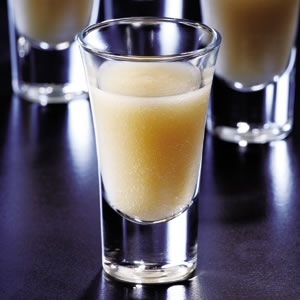 If you are fond of coconuts then this is the drink for you.  It is a delightful mixture of organic light coconut milk, lime juice, sparkling water, and lots of ice, containing only 122 calories.
Try making yoru own favorite combinations by replacing syrups with juices, artificial sweeteners and flavors. Try out my personal favorite, Tomato Zinger - Add Zing to your Life!
Image Credits : mocktail.in, food.com, madhousefamilyreview.blogspot.in, healthyyetyummyfood.blogspot.in, thelittlekitchen.net, heckfridays.blogspot.in
Top 10 Low Calorie Drink Mixes