How To Make School Snacks Healthy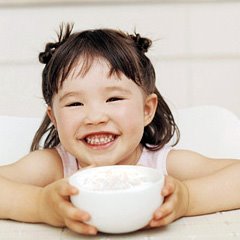 How to make school snacks healthy is every parents concern. After all fatty and sugary snacks do not contain the nutrients which are needed to support growth and development of young school going children. The responsibility to bring about this change is mainly with the school and government authorities apart from parents who play an important role in inculcating good eating habits at a young age. To plan healthy snacks, nutritionists and health experts can be involved so that the nutritional guidelines can be followed to the best possible extent. Let us see what steps can be taken to make healthy snacks served in schools. 



1. Fruits

Making the maximum use of available fruits and vegetables is the first step to begin. Fruits and vegetables can be served and enjoyed in a number of ways that appeal to young children. Frozen and dry fruits are much loved and can be made into a colorful fruit salad. While selecting fruit juices, care should be taken to ensure that they contain no added sugar. One must look for 100% fruit juice on the label.



2. Veggies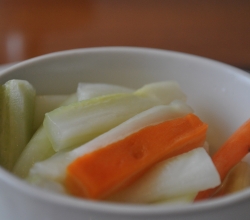 Vegetables sticks that are easy to hold are enjoyed by all children. Raw crunchy salads that have interesting dressings are also good snack options. Grilled vegetables can replace fatty cheese as a sandwich stuffing and tomatoes can be used to make dips like salsa.



3. Milk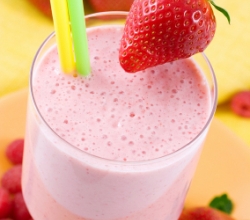 Milk is a much loved beverage and can be used as a replacement to colas and sugary juices. Whole milk has a high fat content and must be avoided. Fruit smoothies using skim milk are very enjoyable. Natural fruit essence can be used to make flavored milk as it is a better option than the ones that are commercially available. Adding fresh fruit puree to yogurt is also a smart choice.



4. Nuts And Seeds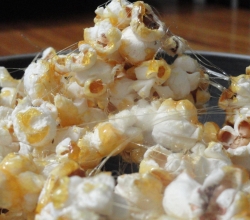 Low sodium popcorn and roasted nuts can be introduced in the school menu. Sunflower seeds can be used as such since they are high in fiber. Peanut butter cookies contain good fats needed by growing children and can be made with whole grains.



5. Whole Cereals

Healthy sandwiches made with low fat cheese, grilled chicken and boiled egg are a great addition to a good meal plan. Low fat hummus can be used instead of mayonnaise as a bread spread. Potato chips should be baked and seasoned with garlic powder and dry herbs instead of salt. Boiled sweet potato and corn can be made into many varied snacks that are not only filling but also nourishing.

Healthy snacks are real easy to make. All they require is some planning and a better understanding of nutritious options that are available. Such eating habits, if begun at the right age, go a long way to prevent chronic diseases like obesity, diabetes and high blood pressure that plague adults.

Image Credit mastercookblog.blogspot, ifood.tv