A Healthy Morning Coffee that's good for the Environment? - Tell me more!
18 Apr 2012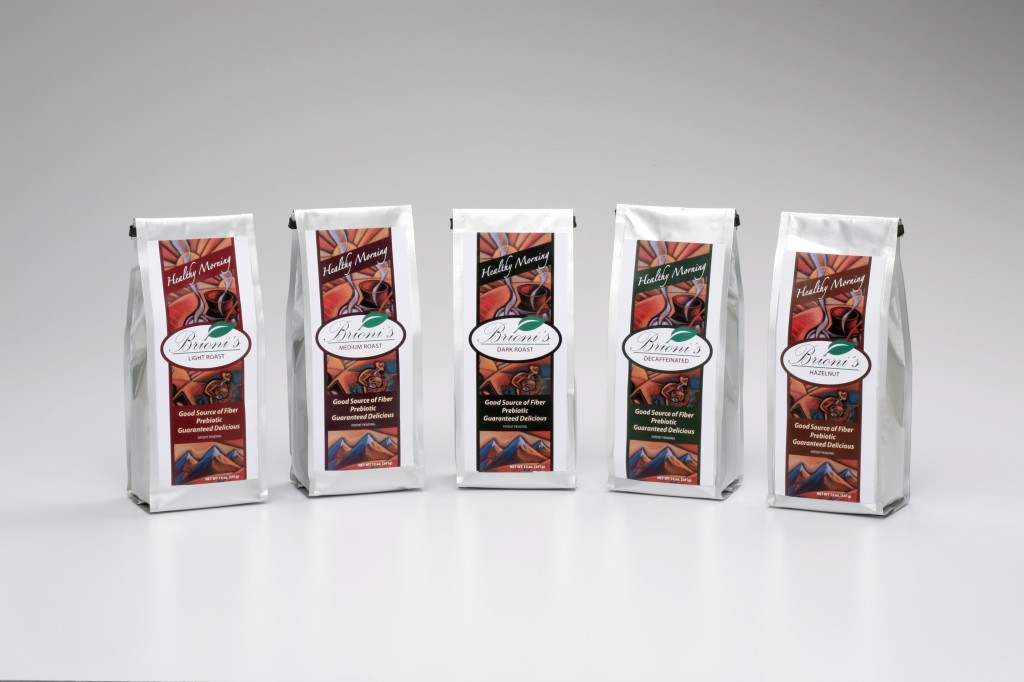 Health professionals recognize that most consumers do not get adequate amounts of fiber in their diet. Most Americans need 30 to 38 grams of fiber per day to achieve their recommended levels.  The average person only gets about 8 to 12 grams per day.  Now you can get 3 grams of fiber by consuming a great tasting cup of coffee.
Fiber provides digestive health benefits:
• Prebiotic - To maintain healthy and enhance the growth of Probiotics in the digestive system.
• Minimize the Absorption of Cholesterol - Fiber provides assistance to minimize the absorption of cholesterol.
• Nutritional Absorption - Fiber helps to maintain a healthy gastrointestinal system for optimal nutrition absorption.
Brioni's Healthy Morning coffee was developed under the premise that we could provide the consumer with a great tasting cup of coffee that also delivers all of the health benefits of a soluble fiber.
Brioni's Healthy Morning coffee delivers 3 grams of dietary fiber in each 12 oz. cup of freshly brewed coffee.  Brioni's coffee is a good source of fiber with no taste compromises.  Our coffee is blended with two fiber sources that adds both richness and body to the coffee while providing adequate levels of soluble fiber.  Our patented process allows the soluble fiber to easily travel through the coffee filter during the brewing process.  The end result is a spectacular tasting coffee with significant health benefits.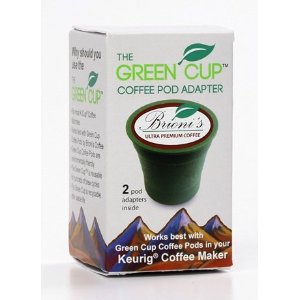 With the success of K-cups and the Keurig coffee machine comes a high price for the environment.  K-cups are not recyclable and thus millions of K-cups are filling our landfills with unwanted plastic.  This year alone Green Mountain Coffee Company will make enough K-Cups to fill The Empire State building 10 times over with non recyclable plastic.
Brioni's Healthy Morning Coffee is available in our Green Cup Coffee Pod program.  The Green Cup is an environmentally friendly approach to single serve coffee.  Our patented adapter fits in most Keurig machines and allows for the use of environmentally friendly coffee pods.  Brioni's Healthy Morning Coffee Pods are less expensive than K-Cups, make a superior tasting and healthy cup of coffee and are biodegradable.  
The Green Cup Coffee Pod Adapter works in conjunction with our Coffee Pods.  With 5 varieties of Healthy Morning Coffees, everyone will find a healthy blend or flavor that meets their expectations.
The Green Cup Coffee Pod Adapter is made in USA, is BPA free and once it reaches its usable life (about 1500 cups of coffee) the adapter is completely recyclable.
So if you're looking for a healthy and great tasting cup of coffee and an environmentally friendly approach, try Brioni's Healthy Morning Coffee in the Green Cup.
A Healthy Morning Coffee That's Good For The Environment? - Tell Me More!