Top 10 Low Calorie Soups

16 Apr 2012
Nothing comforts you better than a large bowl of your favorite soup! If you think all soups are healthy,  pay close attention to the nutrition facts given. Most of them are loaded with calories and fats! Healthy? Not really!  All is not lost though. You can always search for low calorie soups, that are not only easy to prepare, good to taste, but also low in carbohydrates and fats. Given below are a list of both hot and cold soups, that are healthy as well, take your pick.
If you a desperately seeking a low calorie soup, this is the one for you! Giving only 46 calories per serving, this fresh and refreshing soup can be served at room temperature or cold and contains onions, zucchini, chicken, or vegetable broth, fresh cilantro, lemon juice, and spices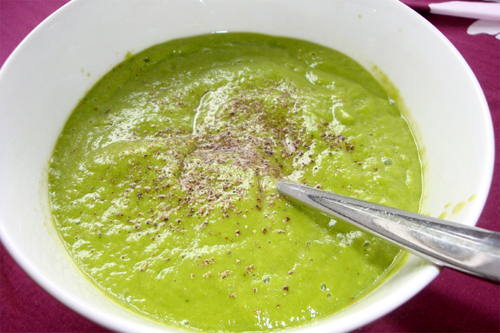 2. Melon Soup 
This rustically charming soup is made with honeydew melon and a few drops of citrus juices. It is usually served chilled. A perfect blend of, the sweetness of fruit, and tanginess of lemon that gives only 69 calories per serving.
Made out of lemongrass, chicken broth, chicken breast, and shitake mushrooms the soup is not only low in calories (67 calories per serving) but also rich in proteins. You can add an oriental touch by flavoring it with soy sauce.
This one is for saffron lovers. Made of carrots, turnips, onions, celery, scallions, pumpkin, and spiced with fresh herbs, saffron, and salt. This is a great cold soup and contains only 70 calories per serving.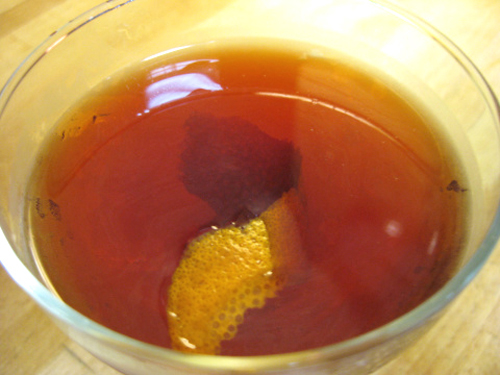 The best part about this soup is you can use any vegetables of your choice, celery, onions, carrots, zucchini, tomatoes, cauliflower, and any other. Chop them, sauté it with garlic, add vegetable or chicken broth, spices, and fresh herbs, and let it simmer. In your hand, you would have a bowl of soup which gives you approximately 71 calories per serving.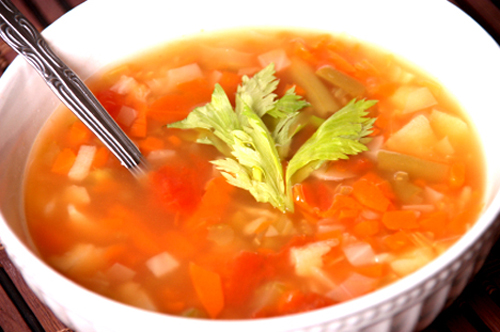 6. Tomato Soup
 Everyone loves freshly made tomato soup, and why not? It gives only74 calories per serving. If you like adding cream to it, replace it with fat free sour cream which does not alter the taste but brings down the calories.
Delightful both to taste and to look at, at 75 calories per serving this soup is a perfect addition to your health conscious diet.
Giving only 77 calories per serving, this soup combines the astringency of fennel with the goodness of chicken broth, grapefruit juice, potato, and fat free milk.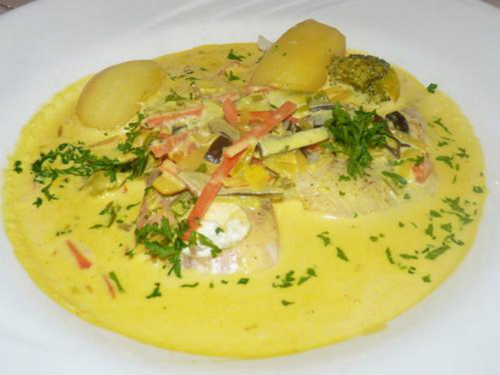 Loaded with the goodness of mushrooms, this hearty soup is cooked in a fat free chicken broth. Rich in taste, it delivers around 80 calories per serving.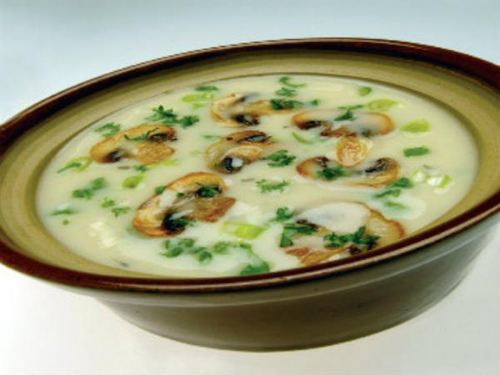 This tasty filling soup is a twist on the traditional tortilla soup that is loaded with calories. Made with butternut squash, tomato puree, corn tortillas, and a range of herbs and spices, this soup gives only 88 calories per serving.
Top 10 Low Calorie Soups