Top 10 Healthy Spring Foods
20 Mar 2012
Winter slowly withdraws its feet, paving way for the spring to acknowledge its presence. Green, yellow, red - the spring fills eye-pleasing colors all around you. And, you can view these colors in the spring produces as well. Give your diet a novel and healthy appeal by including the right amount of spring fruits and veggies in your diet. Loaded with nutrition and packed with flavors, these fruits and vegetables render their own set of benefits. No wonder the season has rightly been nicknamed the season of nutrition. Here are ten such nutritious foods that you can choose to embrace this spring with glee…
Healthy Foods For A Gleeful Spring
1. Asparagus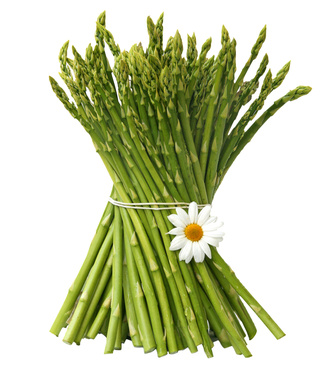 This green veggie has always remained the most preferred choice during spring. Loaded with vitamins such as A, B vitamins, C, and K, the fleshy and succulent green vegetable is the abode of a good dose of dietary fiber and trace minerals including copper and manganese.
2. Blueberries
These deep-blue hued fruits are powerhouses of antioxidants. Loaded with vitamin C, these tiny fruits scavenge the free radicals in your human body; strengthen your immunity, and lower stress levels. The good news is there are exclusive blueberry benefits for men. So, check out these fruits!
3. Broccoli
The dark green florets of broccoli are known to boost the strength of immune system. While it is ideal for lowering the blood pressure levels, the glucoraphanin in this veggie aids in skin detoxification, thus aiding in offering relief from damages due to sun.
4. Spinach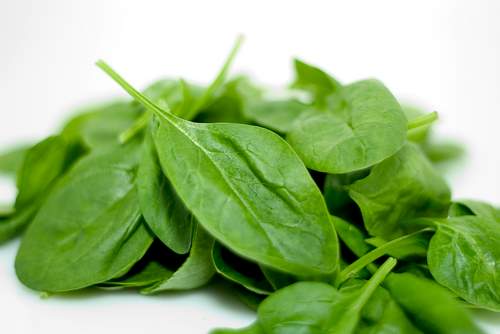 According to RDA, one-cup spinach meets about 20% of the daily-recommended dietary fiber requirement. Along with improving the digestive power and preventing overeating, spinach is ideal to avoid constipation. Presence of vitamin C, vitamin E, beta-carotene, manganese, zinc, and selenium enable spinach to act as a natural antioxidant also.
5. Artichokes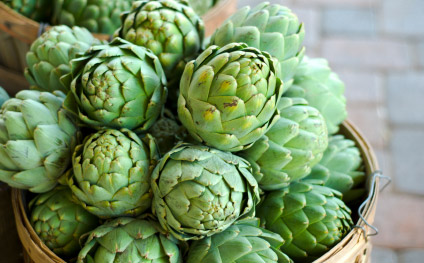 Studies have proven that one medium artichoke yields 7 grams of dietary fiber, which equals 25% of the recommended daily requirement. Packed with vitamin C, they have the power to boost your immunity power, thus acting as a natural antihistamine. They enhance the digestive power and are natural diuretics.
6. Strawberries
These deep-red hued fruits are not just your Cupid's favorite; they are favorite anti-ageing agents also. The tender and succulent strawberries are packed with manganese, fibers, folate, and Vitamin C. Since they are virtually fat free, they are ideal for those on the weight loss regimen.
7. Cilantro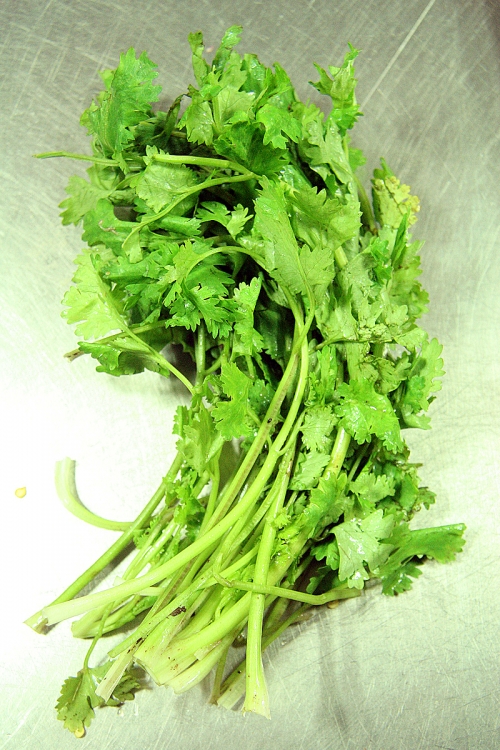 A highly aromatic spring herb, you can add this to everything – from your salads to your dishes. And, the best part is that a whole cup of fresh cilantro leaves have just 2 calories. Along with being a good source of dietary fiber, they are wonderful sources of iron. So, enjoy them fresh this spring without travelling down that guilt lane.
8. Pineapples
Choose to relish the fresh ones, as the canned ones are loaded with calories. Despite being high in fructose, pineapples are ideal choices for those with sweet tooth as a cup of this golden yellow fruit cubes has just 82 calories. Being a rich source of Bromelain, it can aid in digestion and act as a natural anti-inflammatory agent. Pineapple offers benefits for men also. 
9. Fiddlehead Ferns
This green vegetable is one of the most underestimated spring produces. Along with having a good effect on your taste buds, ferns are excellent sources of vitamin C and vitamin A, and hence good for improving your immunity power and vision, respectively. They are packed with potassium, magnesium, phosphorous, niacin, iron, and riboflavin as well.
10. Kelp
If you love lush black hair, then this spring veggie is for you. Regular intake of the seaweed iodine enriches the hair, triggering hair growth. This seaweed also keeps the hair moisturized and renders a lustrous shine.
Enjoy these healthy spring foods as part of a balanced diet. Keep yourself hydrated with at least 8 glasses of water. Detoxify yourself once a week with lemon juice And, you are ready to enjoy the sweet moments spring has in store!
Image Credit: selfsufficiencyclub.com, ifood.tv, free-extras.com, everyday-vegetarian-recipes.com, attractingwellness.net, xeniagreekmuslimah.files.wordpress.com, wecleancapecod.blogspot.in, desertangelbook.com, justseaweed.com
Top 10 Healthy Spring Foods