What To Serve With Tomato Soup

30 Aug 2011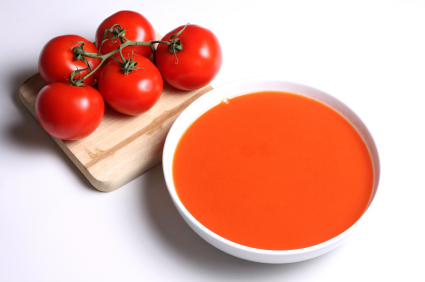 Creamy and delicious, a hot cup of tomato soup is the perfect warm up for a cold winter day. Being a light soup, it is not filling on its own. So, what to serve with tomato soup     for a belly filling meal? You can serve quite a few things with tomato soup. Along with being tasty compliments for the rich tomato soup, these fill up your stomach too. To know in detail, read on…
Tips On What To Serve With Tomato Soup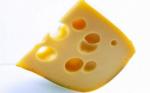 This & That
This and that does not imply that you can serve anything as you like. A few herbs like cilantro, mint, thyme, and basil are great seasoning ideas. Grilled cheese, deep-fried cheese sticks, golden brown fried bread cubes, cheese balls, nuggets, cutlets, etc form great accompaniments for tomato soup. Keep these assorted items in a plate beside the soup so that your guests can enhance the flavor of tomato soup in their preferred way. You can even keep savory vinegar and chili sauce for those who wish to relish a savory tomato soup.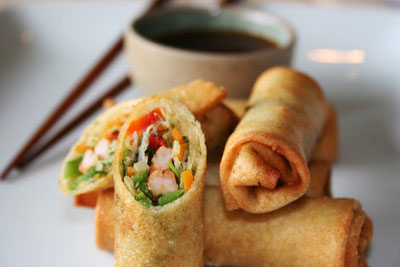 Entrees
Tomato soup with a delicious salad is the best option for hearty, yet light lunch. Spinach salad, creamy coleslaw, corn salad, corn on the cob, grilled veggie salad, etc taste awesome with tomato soup. Mildly spiced grilled seafood and baked chicken wings can also be served for a slightly heavier meal. Baked potatoes make an excellent side for tomato soup. You can even try serving Chinese spring rolls, Indian rolls, Potato patties, flavored and lightly spiced buns, savory muffins, etc if you are offering tomato soup meal for brunch.
Beverages
Red wines, dessert wines, and champagne gel perfectly with tomato soup. For those who like cocktails can try Screwdriver, Mojito, or even tequila. Since tomato soup comes with a slight tanginess, it is advisable to exclude lemonade and orange juice. A cool milkshake made from mango, strawberry, or dates and almond can be served, while fresh pomegranate juice, cranberry juice, and grape juice are also ideal to be served with tomato soup.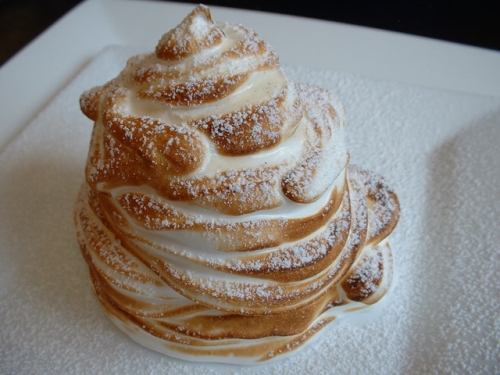 Desserts
Wind up your tomato soup meal with a delightful and heavenly set of desserts. Rich, warm chocolate cake served with ice cream is a marvelous option. Strawberry tarts, cheesecakes, cream and praline ice cream, baked Alaska, cupcakes with chocolate or butterscotch topping, ice cream cakes, and fruitcakes form perfect desserts to be served with tomato soup.
These are just few of the answers to what to serve with tomato soup. Creativity - that is the key to unlock your taste buds. Along with trying these great companions for tomato soup, try something new to invigorate your palate…
Image Credit: ifood.tv 
What To Serve With Tomato Soup