Zucchini Dressing Ideas
25 Jul 2011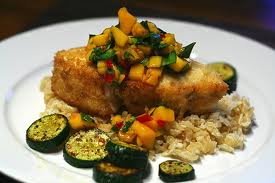 Grilled, sautéed, or paired with other veggies, zucchinis indeed add a dash of variety to your regular cooking. Now indulge in the sumptuousness of this summertime staple by blending it into your dressings too. From decadent to healthy, we bring you a whole slew of irresistible zucchini dressing ideas that make a super substitute for greasy, creamy dressings. A zesty partner for grilled, charred, and smoked meat, fish, and veggies, these yummy dressings are lip smacking. Scroll down for more cues on how to make zucchini dressing and get cooking.
Top 10 Zucchini Dressing Ideas
Loaded with ripe avocados, miso, sesame oil and fresh zucchinis, this slightly sweet tart and delightfully creamy dressing make for ultimate crowd-pleaser.
Raw Zucchini Dressing
Swap your high-cal tomato-cheese vinaigrette with raw zucchini dressing and enjoy a burst of health and taste. This dairy-free dressing tastes absolutely sumptuous with grilled flatbread, pasta and green beans.
Flavorful zucchini, dressed up with basil, thyme, orange juice, lemon juice, and Dijon mustard make a zesty combination for beet salad, romaine salad, or grated calamari salad.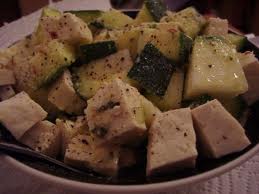 Sesame in this creamy dressing adds a slightly nutty flavor to it. Toss in steamed vegetables to enjoy a luscious bowl of salad, or substitute it for creamy dip and relish with fish fingers.
Low-Calorie Zucchini Dressing
A dressing whipped up using chicken broth, fresh zucchini, poultry seasoning, sage, onion, celery, and eggs provides a slightly tart, creamy satisfaction with having to plunk yourself on gobs of cheese.
Squash Zucchini Dressing
Sweet, succulent, and sun-splashed, the extremely declarable squash zucchini dressing is an easy way to squeeze in more nutrition and nasty into your dinners.
Delicately aromatic and slightly sweet, basil dressing whipped up using zucchini brings to your food a dash of flavor and oodles of health perks.
Mushroom and Zucchini Dressing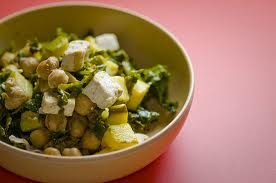 Zesty, zingy, and delectably creamy, mushroom and zucchini dressing team up well with any pasta dishes and offers mouthful of flavor.
Lemon-Anchovy Dressing
Mix in leafy parsley, Dijon mustard, anchovy fillet, lemon juice, cloves, and zucchini to makes a thick, creamy, zesty dressing. Serve with radicchio and halloumi salad.
Coconut Mint Dressing
This sinful dressing combines unsweetened coconut milk, mint, zucchini, jalapeno, cilantro, and a whole slew of other zestful ingredients and tastes delish with rack of lamb.
Zucchini dressings could turn your boring dinners or tasteless part fare into a real relish. Binge on!
Image Credits: ifood.tv
Zucchini Dressing Ideas