Artichoke Dressing
24 Jul 2011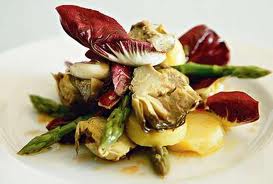 Bored of adding the same oil and vinegar to your dressing over and  over again? Ditch the lame practice and kick up the flavor of your food with tantalizing artichoke dressing. Whether you dig for cheesy, tangy creamy mayonnaise dressing or drool over spicy, yummy vinaigrette, artichoke dressing is just the thing for you. Mushy, scrummy, and extremely palatable, these dressings are perfect to drive food boredom away. Never mind if you don't know how to stir-up easy dressings. This write-up leaves you with plenty of cues on how to make artichoke dressing and earn praise for it.
Top 10 Artichoke Dressing
Artichoke-Parmesan Sourdough Dressing
This gourmet dressing that also doubles up as a scrumptious stuffing is easy on the mouth and goes well with a crusty casserole.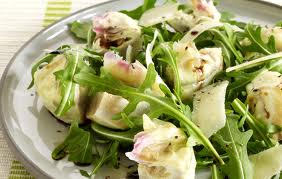 To stir up the classic vinaigrette, you need to get your portions right. Once you whisk in the oil, vinegar and the herbs, toss in additional ingredients like artichoke, onions, etc. to spike its flavor.
Team up your warm bacon dressing with chicken and spinach salad or arugula and goat cheese for maximum flavor and an unforgettable fare.
Low-fat Creamy Ranch Artichoke
This low-fat creamy ranch artichoke dressing is a perfect substitute to sinful cream dressing that uses low-fat buttermilk and artichokes instead of mayo and yogurt.
 Grilled Artichoke Dressing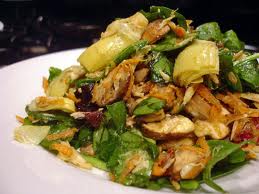 The finger-licking dressing blends in grilled artichokes, spring onions, sour cream, and cream cheese and is the perfect accompaniment with your favorite side dishes.
Bursting with lemony-minty flavor, this dressing is something that is likely to stay on your plate for long. Prepared with artichoke heart, Greek yogurt, a handful of mint and zesty limejuice, this dressing is something to kill for.
Lemon Artichoke Dressing
Lemon and artichokes pair up well and tastes awesome. A perfect accompaniment for your for your roast chicken salad!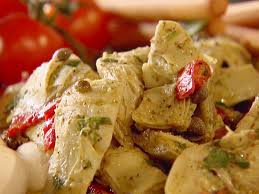 Olive artichoke dressing with fennel crudités is one lip-smacking combo. So the next time you make crudités at home, don't forget to whisk in olives, artichokes, basil, and cheese to go with your garlicky wonder.
Sun-dried tomatoes blended with mushy artichokes are nothing less that a gourmet's delight. Just make sure you add ample cheese and pine nuts for that added kick.
When planning for a dressing, do it the way French does! Commonly prepared with red or white wine vinegar, French artichoke dressing is indeed a delicacy and goes well with almost all side dish.
Artichoke dressings are indeed a treat for the palate and taste sumptuous when whisked in the right way and right consistency.
Image Credits:foodnetwork.com,fitsugar.com, ocado.com, smh.com.au
Artichoke Dressing