Kale Dressing
22 Jul 2011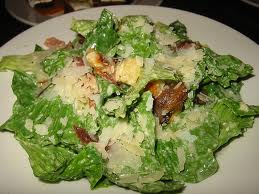 When you are craving for some healthy, tasty food but don't wish to put up with all the hassle and not to forget, the unwanted calories, then tossing up quick kale salad would suffice. However, if the thought of eating the same boring salad repels you, then fret not, for we bring to you some luscious kale dressing ideas. Salads are easy, tasty, healthy way to fill your stomach and satisfy your palate. To know how to make kale dressing, explore the write-up below.
Top 10 Kale Dressing Ideas
Garlic Feta Dressing
Whisk in finely crumbled feta, low-fat milk, non-fattening yogurt, lemon juice, garlic, and some seasoning straight into shredded kale to enjoy a lip-smacking salad.
Mustard Currant Dressing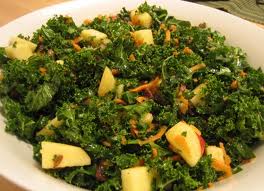 To make this quintessential salad dressing, toss kale with lemon zest, Dijon mustard, olive oil, dried currants, and pepper. A toothsome dressing indeed!
Kale tossed in peanut dressing is a win-win dish all the way! This virtuous dressing is devoid of fat and too many calories, and is delectable enough to delight  the foodie in you.
Light and bursting with flavors, ginger miso dressing gets its kick from fresh ginger and miso paste. A zesty, zingy dressing for kale indeed!
Walnut Dressing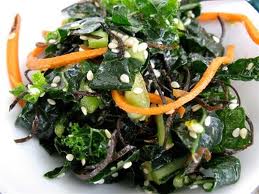 Walnut, dried chilli flakes, caster sugar, and chopped tarragon perfectly complement kale and makes for an exciting salad dressing.
Creamy Sesame Dressing
Creamy sesame dressing packed with mayonnaise, onion and soy sauce lends this dressing its real zing.
Creamy, garlicky, homemade buttermilk dressing, spiked with mayo, white wine vinegar, and pepper tops off kale with its fabulous flavor.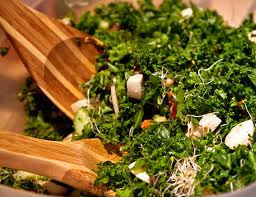 Low-fat unflavored yogurt, minced parsley, dill weed, mayo, garlic powder, and limejuice together make for a delicious low-fat kale dressing.
Creamy Chipotle Dressing
Forget greasy takeout — this creamy, zesty dressing made of chipotle peppers and jalapeño packs in great flavors and is any day a great way to jazz up your kale.
Made of avocado, sour cream, cayenne pepper, Worcestershire sauce, and mayo, this yummy avocado dressing adds a fun twist to good old kale.
These kale dressings are worth a shot! So don  your chef's hat and get cooking.
Image Credits: ifood.tv, utopiankitchen.wordpress.com, calmmindbusybody.com
Kale Dressing