Beetroot Dressing
22 Jul 2011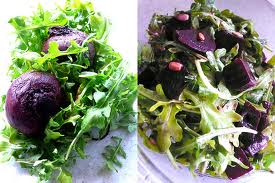 Be it a cookout or a casual barbecue, beetroot dressing is always a huge hit. It not only perfectly complements your veggie salad, chicken, cheese, trout, but also packs in enormous health benefits. If you have been looking for cues on how to dress beetroot, but haven't been able to know much, then this write-up could be your savior. Zesty, zingy, smoky, or sweet, this write-up covers beetroot dressing of every possible combination and flavors.
Top 10 Beetroot Dressing
Classic Beetroot Dressing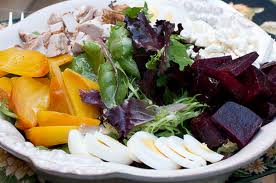 Loaded with the goodness of fresh beetroot, chicken stock, olive oil, pink peppercorns, and caster sugar, this vibrant pink dressing is meant for all seasons and palate and tastes absolutely relishing with char grilled veggies or roasted meat.
If you are looking for a delicious dressing to flavor up your food, then spicy coconut beetroot dressing might fit the bill. Nourishing, refreshing, and easy on the palate, this recipe is worth giving a try.
Give your salads a refreshing zing with balsamic beet dressing that goes extremely well with charred oranges. Just don't forget to dip the beets in oil beforehand.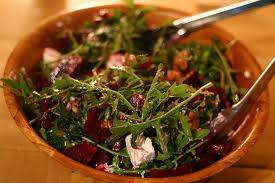 Nothing beats the flavor, texture, and aftertaste of sherry vinaigrette. Whisked up using sherry vinegar, honey, Dijon mustard, olive oil, and pepper, this dressing is one to die for.
Refreshingly fresh and minty, mint dressing is al about oodles of flavor and freshness. Just make sure to use fresh mint leaves to oomph up this dressy delight.
Bacon Beetroot Dressing
Bacon beetroot dressing is nothing short of a gourmet delight. This dressing incorporates coarsely chopped bacon, red wine vinegar, virgin olive oil, and scrubbed beetroots.
Vanilla Yogurt Dressing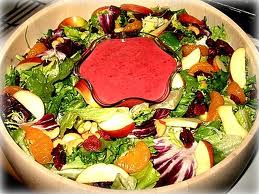 Beat together vanilla yogurt and orange juice concentrate to create a delightfully delish beetroot dressing. A perfect add-on to crunchy beetroots.
Apple Beetroot Dressing
If you don't mind being a little experimental with your dressing, then trying out these luscious apple beetroot dressing could leave your taste buds craving for more.
Whether you are in a rush or run out of ideas, this classic favorite would leave you with a quick, easy-to-make beetroot dressing at hand.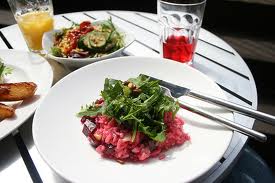 When everything else fails, the citrusy orange can come to your rescue. Tasty, tangy, and mildly sweet, orange dressing make best dressing for beetroots any day.
Wholesome, nutritious, and packed with a slew of flavors, beetroot dressings definitely comes in a host of flavors and types. It' just left up to you to explore your options and pick your dressing.
Image Credits: ifood.tv
Beetroot Dressing