Corn Salad Dressing
22 Jul 2011
Love your corn but don't have enough time to whip up elaborate corn cuisines? Well, fret not for we bring to you some easy-to-make, great-to-eat corn salad dressing ideas that will add gourmet flair to your regular corn, in a snap. Corn salad makes a fabulous side to grilled steak, quesadillas, or even barbcues. Add delicious twist to your classic corns with these quick, simple, and scrumptious dressings. To know more about how to make corn salad dressing, trail the write-up.
Top 10 Corn Salad Dressing Ideas
This spicy lime dressing makes a lip-smacking addition to your fresh corn. Refreshingly tart, sweet, and zesty, this one's simply unbeatable!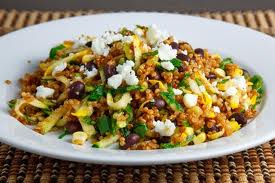 Simple yet sinful, the tantalizing creamy Italian dressing has the right texture and taste sans any gloppiness. A perfect vinaigrette-style dressing indeed!
This tangy buttermilk dressing, spiked with herbs, garlic, and onion, just melds with sweet, crunchy corn and gives your boring old corn salad a perfect kick.
Basil Chive Dressing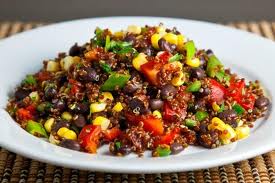 Season your corn with plenty of fresh basil and chives, drizzle some pulse oil, pepper, sugar, vinegar, and water, and voila! there you have one corn basil chive dressing to die for.
Spike up your corn with loads of zesty mustard seeds, salad oil, white wine vinegar, Kosher salt, and a generous inch of white pepper. A win-win dressing for sure!
All you need is some ears of juicy, sweet, and succulent corn, a large pinch of ground cumin, a dash of lime-infused olive oil, fresh limejuice, chopped onions, and cilantro to toss up this gourmet delight.
Chile-Jalapeno Dressing
Zingy, zesty chile-jalapeno dressing is one exotic corn salad dressing to die for. Bursting with flavor, this dressing is the perfect accompaniment for your corn.
A no-fuss dressing loaded with goodness of herbs and other satisfying ingredients, basil dressing lends a nice, light kick to your yummy corns.
Bored of plain buttered corn? Pep up your corns with simple yet surprising pecan dressing that gives a yummy twist to all the regular ingredients.
Fancy, flavorful, and full of health, corn salad with cilantro-tamarind dressing is one of the best ways to devour your crunchy corn.
Pick your cues from the aforementioned corn salad dressing ideas and storm up a salad that you are likely to relish forever.
Image Credits: closetcooking.com, marthaandme.wordpress.com, shannonkimhair.com
Corn Salad Dressing