Asparagus Dressing
21 Jul 2011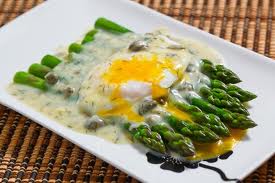 Are you simply disgusted by asparagus? Well, that might be either because you don't know how to pick your asparagus or are quite clueless on how to dress it up. Worry not for we bring to you some never-failing asparagus dressing that aren't just appeasing to the palate, but can also help to nourish your body and soul. There is little denying the versatility of asparagus that makes for an excellent addition to your crudite's basket or tots up as an impressive side dish. Whether you choose to roast, microwave, or just plain sauté your succulent young shoots, adding nice dressing to your asparagus could romp up its flavor appreciably. To know more on how to make asparagus dressing, read on.
Top 10 Asparagus Dressing Ideas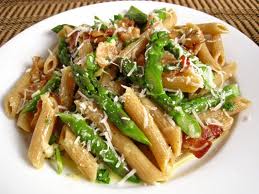 For quintessential salad lovers who wouldn't mind a refreshing dressing to tart up their asparagus, lemon mustard dressing is the ideal bet. Zingy, zesty, and lemony, you can easily whip up this delectable dressing using fresh limejuice and some mustard paste.
Flavor up your asparagus with this fresh, light, and lemony dressing that makes for ideal summer-day treat. Just whisk together Parmesan cheese, pepper, garlic, olive oil, and lime juice to whomp up this scrumptious dressing.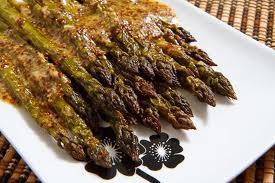 Savory Tahini combined with the luscious greens lends this delicious dressing its unique flavor. A win-win combo for sure!
Give your regular lemon dressing a kick of health and taste with chive dressing. Packed with Dijon mustard, pepper, olive oil, lemon juice, sherry, and chopped chives, this one promises to lend your asparagus a delicious bite.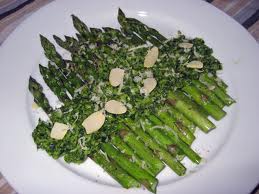 If 'tangy' is the word for you, then this summery, citrusy dressing would do wonders to your palate. Just combine together a dash of olive oil, pepper, orange juice, lemon juice, and garlic to create this zesty asparagus dressing.
Like almost all other homemade salad dressing, bacon dressing tastes much better than any store-bought salad dressing. Besides taste, this versatile dressing packs in healthy fats and can turn out to be a classic gourmet dish if done in the right way.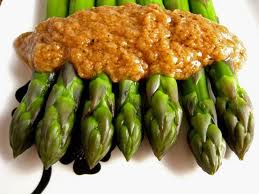 Give your asparagus a little extra kick with the versatile mustard dressing. This mustard dressing comes together in a hurry and can transform your boring lunch into a gourmet experience.
This high-flavored dressing is chock-full of garlic that not only helps to spike up the the taste of asparagus, but also renders it a whole slew of health benefits.
If you would like to add a dash of crunch to your mushy asparagus, then sesame citrus dressing is the way to go. The bite of sesame rolled into the mild taste of asparagus makes this dressing a huge hit with the foodies.
Asparagus dressing made with Dijon mustard, olive oil, lemon juice, salt and pepper helps to enhance the taste and flavor of your asparagus considerably.
Asparagus dressing not just helps to kick up the taste of these green shoots, but also packs in a host of nutrition otherwise missing in the veggie.
Image Credits: closetcooking.com
Asparagus Dressing