English food for kids

11 Jul 2011
There are many wonderful English foods for kids which can make any occasion a good one. From the delicious puddings to the heavy stews and soups, food from this culture has long been one of curiosity.

 
English food, or most commonly known as British food, is known for its comfort style scrumptious dishes. Your kid will find lots of tasty dishes to try when you have a plan to cook English dishes at home.

 
Omelettes are the most popular breakfast meals but making a perfect one can be a challenge, especially when it comes to cook for the kids. It is a very simple dish to make. You can add mushroom along with cheese and called as mushroom cheese omelette. The taste and flavor of the cheese with mushroom in the fried egg is awesome.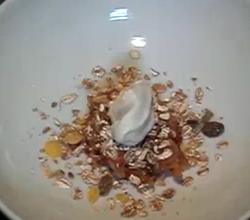 If your kid refuses to eat apple, then apple crumble is the best dish to serve. It is a sweet dish which contains stewed fruit topped with crumbly mixture of fat, flour and sugar. It is a simple but mouth watering dessert which can be enjoyed hot or cold.

 
Porridge is quite an ideal meal for anyone from a baby to a grandma…..It's a healthy and filling breakfast meal. You can make the porridge by boiling oats or any other cereals in water or milk. If the taste is very bland, you can add honey, raisins, or strawberries depending on your kid's preferences.

 
A roasted potato is a crispy and flavourful dish which can be made on any special occasion. Roasted potatoes are a great choice for a side dish, especially for quick grilled or skillet chicken, beef or pork. You can sprinkle some herbs, salt, and pepper before serving the dish.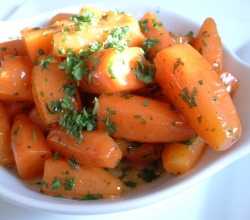 Glazed carrots are the perfect English food made on holidays. Glazed carrot is a dish in which carrots are cooked with butter, and brown sugar, resulting in a sweet, flavourful brown sugar glaze.

 
These dishes are really simple enough to make with the basic ingredients in your kitchen. You can do little variations with these English foods for kids and discover the wondrous taste.

 
Image credits: www.ifood.tv & www.sixthseal.com
English Food For Kids