Australian Food for Kids

11 Jul 2011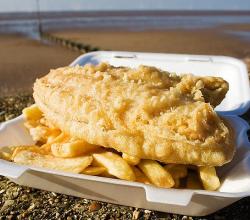 Kids are very particular about their food, but luckily you can find plenty of mouth-watering Australian food for kids. Australian cuisine reflects the country's multicultural nature. You can find many British-influenced dishes which are eaten by travellers in the wilderness areas of Australia known as "outback".

 
Let's take a look at some of the best Australian food for kids.

 
Australian food for kids:

 
Fish and chips are a very famous dish which will be a definite hit amongst the kids. The dish can be enjoyed by those who love their fish fried in a tasty, light, and crispy batter.

 
Chiko roll:

 
Chiko roll is a very popular Australian snack inspired by Chinese spring roll. It is generally made with mutton, celery, cabbage, rice, carrot along with some spices in a tube of egg, flour and dough which is then deep fried. These rolls really taste great when served hot.

 
Sausage rolls are the tasty Australian dish which can become a part of your dining table on any occasion or parties. You can make the rolls with the mixture of a ground sausage, bread crumbs along with some flavoured seasonings.  You can bake the rolls in your oven and cut into different sizes.

 
Pie floater:

 
Pie floater is a very rare Australian meal which consists of a meat pie served upside down in a pea soup. You can add mint sauce, salt and pepper to complement the dish.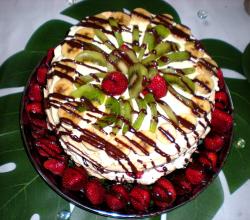 Pavlova is a lovely Australian dessert which can be enjoyed by your kids. It is a kind of meringue cake which has a light and delicate crisp crust with a soft and sweet marshmallow center. You can serve the dish with a whipped cream and your kid's favourite fruits. The best thing about pavlova is that you can store it in an airtight container for several weeks.

 
Creamy sour cream potato salad:

 
Creamy sour cream potato salad is a delicious salad which can be made with russet, red, or gold potatoes. The taste of the salad can be enhanced on addition of chives. It is a simple salad which packs a punch of flavor.

 
Australian cooking is simple and practical. You won't take much time to prepare Australian food for kids. Try these dishes and involve your kids too in the cooking process.
Image credits: www.ifood.tv
Australian Food For Kids