Vegetarian Food for Kids

4 Jul 2011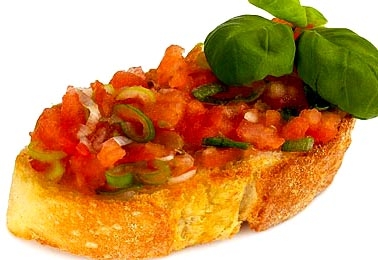 Making vegetarian food for kids is not so simple. It is a challenge for the moms to prepare delicious vegetarian foods that your kids will take preference.

 
There are varieties of vegetarian dishes which are interesting, flavorful and healthy. Here I have described such dishes which are very simple to make and you can involve your kids too for the cooking. Kids love getting their hands on their food…Isn't it?

 
Vegetarian food for kids:

 
Bruschetta:

 
If you want to impress your kids, then get your kids involved in the making of bruschetta. An appetizer which consists of roasted bread rubbed with garlic and topped with extra virgin olive oil. To make it tastier, you can sprinkle salt and pepper. Little variations are always recommended. For example, you can toast the bread and top it with vegetables like asparagus, spinach, and mushrooms.

 
Pizzas:

 
Everybody loves pizza, especially the kids. Pizzas are so simple to make that your kids can prepare themselves. Provide them readymade or homemade pizza dough and ask them to mold and shape the dough into their own pizza crust. When the pizzas are baked, you just need to top it with your kid's favorite vegetables along with cheese. Squeeze pizza sauce onto the pizza and serve the dish to your kids.

 
Low fat baked sweet potato fries:

 
Low fat baked sweet potato fries are much lower in fat and very quick to prepare. They are the great appetizer which can be served in place of regular fried French fries. These baked sweet potato fries are oven baked and contain lots of vitamin A, beta-carotene and fiber.

 
Hummus with toasted pita:


Hummus with toasted pita is a tasty and healthy snack which your kids will love making in your guidance. Hummus is a dip or spread usually made with mashed chickpeas and blended with olive oil, lemon juice, garlic and salt. It is a protein rich dish which can be enjoyed with toasted pita bread. It is delicious and healthy. You will never feel guilty about serving it to your kids.

 
Banana treat:

 
Banana treat is a scrumptious, simple, and refreshing dish for your kids. You just need to puree the frozen banana into something like that of an ice cream. You can mix some walnuts for a more enriched taste. The dish is highly nutritious and free of calories.
These are some of the healthy and easy to make vegetarian foods for kids, which you can try making in your kitchen.
Image credits:  ifood.tv, eatyourveggie.com/ 

 
Vegetarian Food For Kids