Italian Food for Kids

4 Jul 2011
Does your kid like Italian food?

 
Read this article and find out some of the best homemade Italian food for kids. Italian dishes are the most kid-friendly cuisine on the planet. Making Italian dishes is fun and does not have to be hard or complicated at all. You can make some of the most impressive dishes with simple ingredients in an easy way.

 
List of Italian food for kids:

 
Pizza:

 
Making pizza at home is so easy that you can even get your kids in the kitchen. You can use your bread maker to make the dough for easy homemade pizza for the kids. Once the dough is ready you just need to bake the pizza base and make the topping of your kid's choice. You can top the pizza with tomato, mozzarella, olive oil and oregano. Thus your tasty homemade pizza is ready to eat in just few minutes.

 
Eggplant parmesan:

 
Eggplant parmesan is exceptionally a great dish for your kids. It is a delicious sliced eggplant dish with tomato sauce, mozzarella, and parmesan cheese, along with basil, oregano and other ingredients of your kid's choice. You can fry or bake the eggplant and top it with sauce and cheese. This dish not only tastes great but also is very economical and can be easily made at home.

 
Cannoli:

 
Cannoli is the best Italian dessert which consists of tube shaped shells of fried pastry dough, stuffed with sweet and creamy type of ingredients. Mousses and sweetened whipped cream can be used for the filling. You can even store the homemade cannoli in an air tight container for about a week.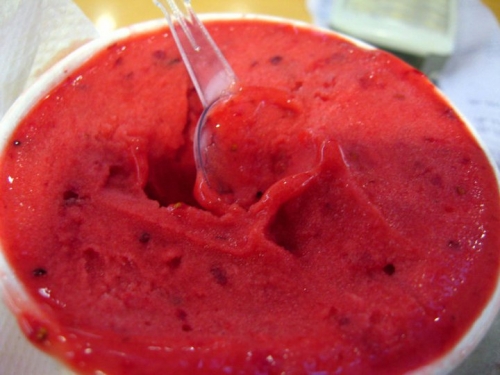 Fruit gelato:

 
Fruit gelato is another scrumptious dessert which you can make for your kids. You just need to mix water with sugar and fruits to get light and refreshing gelatos. You will get a more nutritious creamy fruit gelato if you add milk. Fruit gelato is the perfect dish to provide your kids with varieties of nutritious fruits.

 
Pasta:

 
There would nothing be healthier than homemade pasta. Homemade pasta has its own special taste and texture and combines well with sauces. Making pasta at home is satisfying. You can sneak in some of your kid's favorite veggies by using tricolored pastas. You can do lot of variations by making different pastas such as cheese pasta or tomato pasta.
These are only a few Italian foods for kids. You can create several other dishes. Just have little patience and keep trying new dishes for your kids.
Image credits: ifood.tv 
Italian Food For Kids