How To Clean Lamb

17 Jun 2011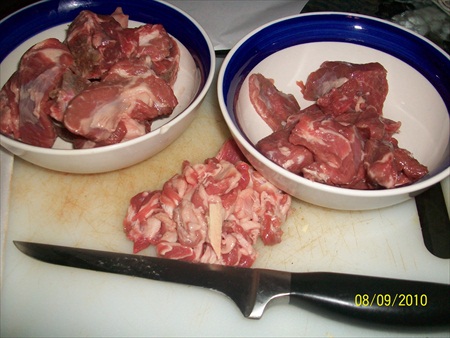 Culinary pursuits are incomplete without the knowledge of how to clean lamb. Even though there is a general assumption that lamb need not be cleaned since the microbes living on surface of meat would die during the cooking process, it is safer to rinse it in fresh water before cooking. 
Things Required for Cleaning Lamb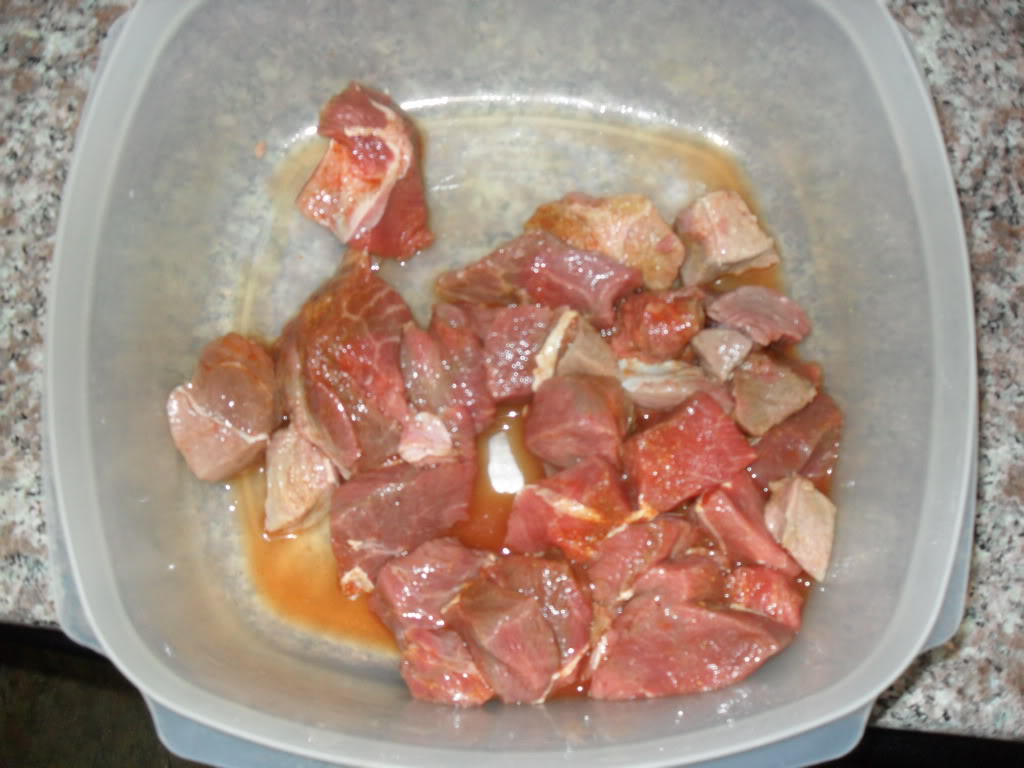 Cutting board
Sharp knife
Vinegar
Limes
Large bowl
Kitchen towels
Steps to Clean Lamb for Safe Consumption
Remove lamb from package and place on cutting board.
Using the sharp knife, cut away excess fat and then cut lamb into pieces of desired size.
Place lamb in a bowl and pour vinegar into it. Ensure that meat is smeared with vinegar and let stand for 10 minutes.
Drain vinegar and rub cut limes on the lamb meat.
Let stand for 20 minutes.
Remove the limes and discard.
Wash lamb in fresh water taken in a bowl.
Continue to wash and drain until lamb is thoroughly clean.
Dry lamb with paper towels.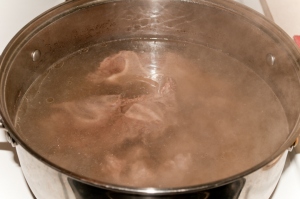 Tips to Clean Lamb                                                                                                     
Sanitize cutting board and tools used.
Wash hands and work area very well.
Bin the waste parts and discard.
Once you learn how to clean lamb, you can clean pork, beef, and other meat similarly.
Image credit: coffeepotcooking.wordpress.com/, lasirenenoire.wordpress.com/, ericascocina.wordpress.com/, unrepentantoldhippie.wordpress.com/ 
How To Clean Lamb