APPLE MOUSSE WITH MINT
15 Jun 2011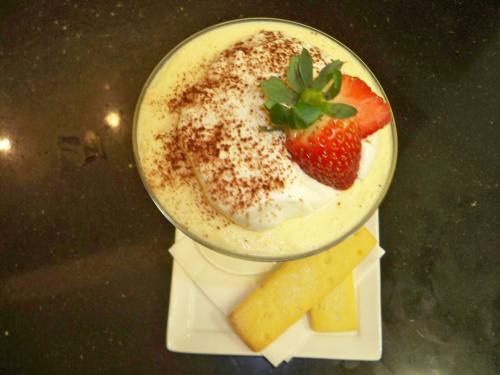 Ingredients:
2 egg whites
5 tablespoons of natural yoghurt
3 tablespoons of honey
6 sprigs of mint
1 teaspoon, soup, brown sugar
750 g of green apples
Preparation:
Peel apples and cut them into slices.
Place in a pan, along with 2 tablespoons of water.
Add the sprigs of mint, cover the pot and cook on low heat for 15 minutes.
Remove the sprigs of mint and pass the apples have cooked in the blender.
Let cool.
Beat the egg whites with brown sugar.
Mix honey and yogurt to the cream of apples, mixing well, and
shortly thereafter, mix the egg whites gently.
Serve in individual bowls.
Image credit: ifood.tv
APPLE MOUSSE WITH MINT