How To Clean Lettuce

14 Jun 2011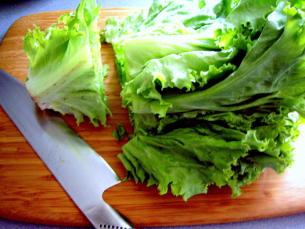 Lettuce being the main ingredient in most salads, learning how to clean lettuce will surely prove to be invaluable  for thoswe who love eating/preparing salads. So, with no further ado, let's have a look at the easy steps of cleaning lettuce...
Things Required for Cleaning Lettuce       
Paring knife
Cutting board
Bowl of water
Kitchen towels
Salad spinner
Colander
Steps to Clean Lettuce
Cut core of lettuce using a paring knife.
Gently open up the leaves with your hands.
Take a large bowl filled with water.
Place lettuces leaves in water and gently scrub them with your fingers.
Lift the lettuce leaves out of water.The dirt and sand would be at the bottom of bowl.
Gently shake dry and place on kitchen towels.
You can also use a salad spinner for cleaning lettuce. For this follow steps 1 and 2 and then place the leaves in the colander inside the S.S. Fill the contraption with water and allow the leaves to soak in it for a while. Now remove the leaves from the  colander and place them in the spinner to dry them quickly.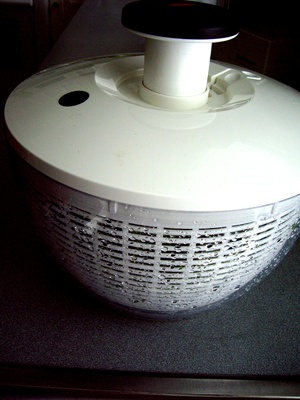 Tips for Cleaning Lettuce
Always clean lettuce when you are planning to use it immediately.
Do not store washed and cleaned lettuce for more than 3 days in refrigerator.
Once you master the art of cleaning lettuce, you can cut them and use them in various interesting recipes.
Image credit: startcooking.com/ 
How To Clean Lettuce