How To Clean Beef

14 Jun 2011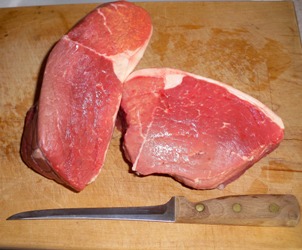 Of all meats, beef is most susceptible to microbial deterioration. Hence, irrespective of from where you purchase beef, it is essential to clean beef.  Here are a few easy steps that will help you in  cleaning beef properly prior to get it ready for preparing delectable beef dishes.
Things Needed for Cleaning Beef
Vinegar
Limes or sour oranges
Large bowls
Fresh water
​
Steps to Clean Beef  
Take beef out of package.
In a bowl, pour in some vinegar.
Place beef in the bowl with vinegar. Let stand for 20 minutes.
Drain out the vinegar.
Take cut limes and rub beef with lime wedges. Sour oranges are a good substitute for this purpose.
Let limejuice drenched beef sit for 10 minutes in a bowl.
Boil some water and pour it onto meat in the bowl.
Drain the water, remove the limes.
Rinse beef well in fresh water.
Beef is ready to be seasoned and cooked.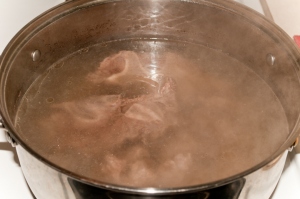 Tips to Clean Beef                                                                                                       
Always clean beef prior to using it for cooking.
Sanitize area where beef is cleaned.
Wash hand and tools well after cleaning beef.
Cleaning beef is very easy and necessary since eating improperly cleaned beef can cause diseases. Cleaned beef would taste good and can be used without any fear of contamination or poisoning of any kind.
Image credit: lasirenenoire.wordpress.com/, ericascocina.wordpress.com/,  unrepentantoldhippie.wordpress.com/ 
How To Clean Beef