Serving Brunch

9 Jun 2011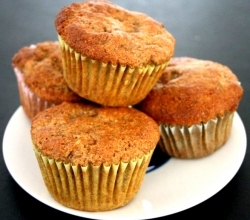 Brunch is the combo of a late breakfast and early lunch. Serving brunch is easy and is hardly formal like serving dinner, or lunch. In case you are curious about learning how to serve brunch, I can assure that it is as simple as you serve common regular meal to your family members. Read on to know some handy tips here.......
How To Serve Brunch The Right Way
How to Set Table for Brunch
Setting up a brunch table is a little less stressful than setting a table for a formal lunch or dinner. You can keep fruit baskets, carved fruits as showpiece, or a flower bouquet at the center of the table. However, if the brunch party is based on a theme, the decoration should match the key idea of the party. For more information about Brunch table setting read the blog Table setting for brunch
Brunch Table items for serving foods
Brunch table items largely depend on the menu. You may keep in mind about who you are going to invite for brunch while deciding what food to serve at the party. Also take care that if there are going to be kids at the party, they have their share of drinks just like the adults. 
How to serve foods
Use pedestals for placing foods with light weight like pastry and muffin etc.
Choose finger foods as main course dishes.
Always have pre-sliced items in excessive quantities as guests can always ask for a second or even third serving. 
As it is a combined meal for breakfast and lunch, add some lunch dishes.
Keep low fat, sugar free, low carb items and low sodium dishes handy, for people who have diet restrictions.
In case of a party, opt for a brunch buffet.
Brunch food serving pattern
Although brunch parties are casual parties, guests may prefer to follow a specific pattern.  So start with appetizers and end with drinks/desserts. Keep serving coffee and/or tea throughout the brunch. Take special care of guests and get yourself engaged in taking care of their meals and preferences.
We hope that the next time you are seving brunch at home, you will make use of these guidelines for your benefit. 
Image credit: ifood.tv
Serving Brunch