Serving Appetizers

8 Jun 2011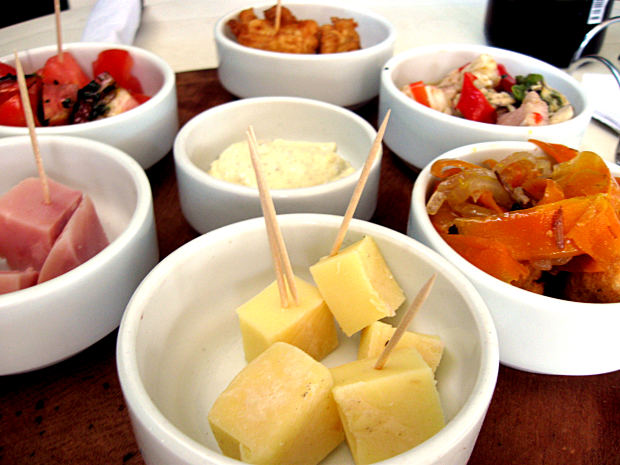 Serving appetizers is a great combo of aesthetics and taste. While appetizers are served as pre-meal snacks, knowing how to serve appetizers will surely help you to organize your party with better efficieny.  Read on and take notes......
Essential accessories for serving
Appetizers are mainly  finger foods and light side dishes;  although informal  in flair, some serving accessories are essential to serve these tasty items, so the guests can enjoy the food with ease. The essentials required for serving appetizers are napkins, toothpicks, paper towels, spoons, forks, small plates, and bowls.
Attractive glassware for serving
Martini glasses are popular serving accessories for  serving appetizers cooked with shrimp. You can also garnish the appetizer with a salad of cheese, grapes, tomatoes, olives, and pepperoni, etc.
Shot glasses are handy options for serving finger foods. Multiple layered dishes are best served in shot glasses. 
Decorative bowls are also widely used in serving appetizers starting from fruit pieces to tortilla chips.
Cutting boards are a cost-effective option for serving appetizers in a party where a large number of guests are invited.
Appetizers placed on tray can be served with toothpicks; you can add the toothpicks to a lemon half on the tray which can wonderfully work as an organic toothpick holder.
Serving Appetizers in a Buffet
Quite often appetizers are taken as the preferred part of menu in buffet parties; for these occasions  buffet tables should be arranged in a way  that the finger foods can be accessed from both the sides of the table. For an efficient serving of appetizers in buffet, you should arrange paper towel, fork, toothpick, and a small bowl on the table for ready access.
Tasty Dips for enjoying appetizers
Appetizers must be served with tasty and hygenic dips, spreads, sauces, and mustard. On his or her own discretion, the host can also arrange for chilled Beer, alcoholic beverages or wine  to pair with appetizers as these beverages go well with these kind of foods.
Image credit: ifood.tv
Serving Appetizers