Healthy Snacks For Pregnant Women

7 Jun 2011
Healthy snacks for pregnant women are vital to meet the increasing demand for nutrition by the body as well as to combat the heightened feelings of hunger, fatigue and even nausea. Nutritious snacks can help to buffer many discomforts that pregnant women usually face during their period of confinement. Let us check out a list of healthy snacks that pregnant women can indulge in.
List of Healthy Snacks that Pregnant Women can try out
Cheese and crackers – whole grain crackers with cheese slices are yummy.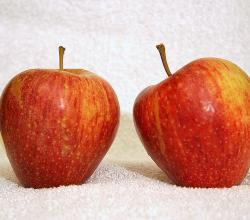 Fruits – a fresh fruit every morning can add that feeling of freshness to your day. An apple, banana, peach, mango or your favorite fruit will do.
Boiled eggs – Increases protein in your diet and are also believed to help in morning sickness.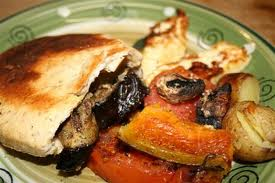 Stuffed whole wheat pitas or rolls – stuff with chicken or veggies according to taste.
Vegetables with dip – Dip vegetable sticks of carrots, celery, zucchini etc in hummus or yogurt dips for a nutritious snack while pregnant.
Homemade muffins – Lovely, delicious muffins made with grated zucchini and carrots makes for a healthy snack during pregnancy.
Avoid empty calories while choosing healthy snacks for pregnant women. Snacking on nutritious snacks can help fighting hunger pangs between meals.
Image credit: archangels-bloggy.blogspot.com, ifood.tv/photo,  memorablemeanders.blogspot.com, ifood.tv/photo, everodzati.blogspot.com, 7310edet.blogspot.com 
Healthy Snacks For Pregnant Women