Healthy Snacks For Kids

2 Jun 2011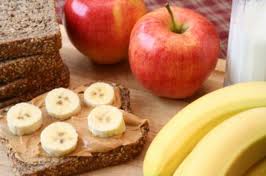 Healthy snacks for kids are a must to keep their energy levels high during the course of the day when they indulge in activities ranging from purely physical like sports to mental work as done in class rooms. Healthy snacks contribute a large portion towards the kids' daily nutrient uptake. Hence, complied here is our top pick of kid's healthy snacks that are filled with nutrients and can be conjured up in a jiffy.
List of Kids Healthy Snacks
Keep your little ones in high octane with these snack ideas.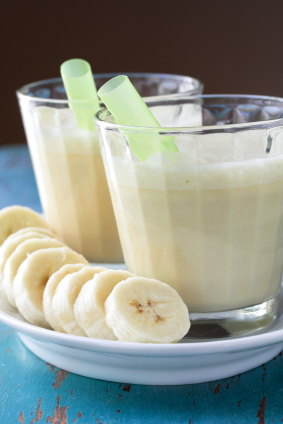 Banana smoothie – Let your child go bananas with this banana smoothie. Use cold low fat milk, cocoa and some strawberries to make this delicious and healthy banana smoothie that kids would definitely love.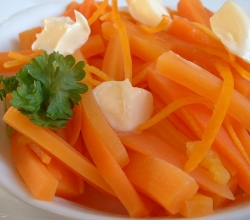 Veggie Sticks and Hummus dip – Kids love dips of all sort and dips don't get healthier than ones containing hummus. Cut vegetables like carrots, celery, cucumbers, and tomatoes into sticks and watch them gobble these in no time when accompanied by the hummus dip.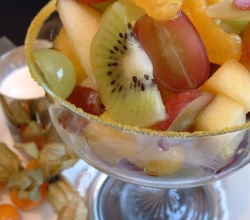 Fruit Salads – Fruits are storehouses of nutrients and if kids get bored of eating the same fruits again and again cut up a plate full of different types of fruits available seasonally like apples, pineapples, oranges, peaches, grapes, melons etc. Sprinkle with honey and add a dash of lime for the tang. Place in the refrigerator where it is easily visible and accessible and see it disappear in a matter of seconds.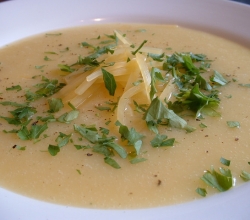 Soups – Creamy soups of tomato, chicken, melon or sweet corn would make anybody's mouth water. Hot soups are very healthy and kids love them. They invigorate the kids almost immediately. Based on the climate, you can serve cold soups or hot soups.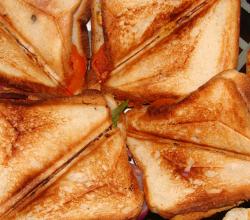 Sandwiches – Kids can help get these ready. Some cheese, chicken leftover from previous day's dinner and whole wheat bread can do the trick. These are very filling and nutritious too. Peanut butter sandwich is a favorite with kids and these can also be tried out.
Healthy snacks for kids can help them stay away from the junk food that is addictive. Snacks can be made healthy as well as attractive so that kids love to eat them. Hope the above mentioned ideas help mummies prepare healthy snacks for the children.
Image credit: ifood.tv/;  ifood.tv/photo/; moncuevas.wordpress.com/
Healthy Snacks For Kids