Birthday Table Setting
31 May 2011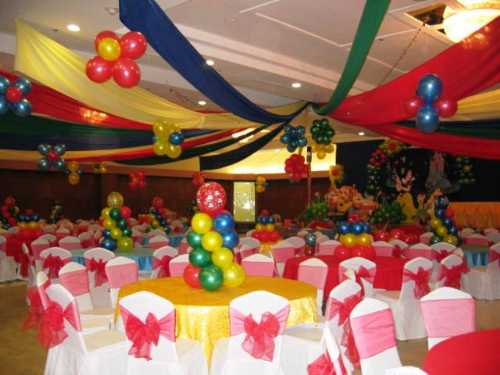 One of the most important aspects of hosting a birthday party is the birthday table setting. Lots of activities take place around the birthday table. So, to set up the birthday table you need to plan accordingly. Here are certain useful tips on birthday table decorations, which will help you to host a birthday party.
Useful Tips on Birthday Table Setting
Selecting Theme for the Birthday Party
Before you start buying things for setting the birthday table, you should finalize on a particular theme or pattern. The decoration of the birthday table will depend on the person's age. The Birthday table setting for a kid and an adult person - is never going to be same. To select the theme, there are more than hundred options available in any supermarket or the specific birthday supply stores.
Get the Essential Birthday Items
Depending on the theme, you should buy all the birthday accessories for setting the table. In fact, many birthday supply stores have a birthday package, consisting of all essential birthday items. These packages include everything, starting from table cover, disposable dinnerware, napkins, disposable flatware, decorative items like balloons, ribbons, candles, streamers etc. One way these are quite helpful, as you don't have to buy all these items separately.
Setting the Birthday Table
It would be better to keep a separate table for the cake and all other birthday related fun activities. Otherwise, you have to place the dinner accessories, only when the table is free from all types of fun and entertainment. However, for a small birthday party occasion, you can keep the cake as a centerpiece and place the other dinnerware accordingly. The main centerpiece can be prepared with a bunch of balloons or fresh flower bouquet. The streamers and ribbons can be used sparingly to decorate the table. 
The above tips on birthday table decorations are applicable for any birthday celebration. If you want to have a more formal birthday table setting, then follow the guidelines for normal dinner table setting and use the birthday cake as an additional centerpiece.
Image Credit: gabriellesgiffords.blogspot.com
Birthday Table Setting