How To Serve Port

12 May 2011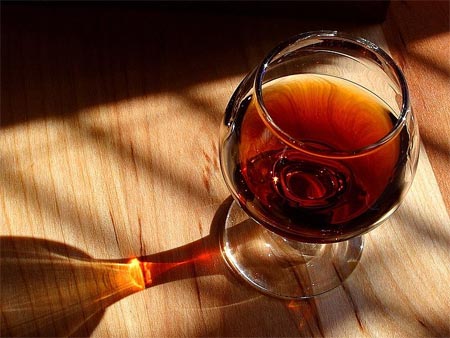 Port is a great soothing alcoholic beverage which has its product origin in Portugal. To know how to serve port, you need to sniff it, swirl, and drink it. Port is basically a kind of red, burgundy, or sweet dessert wine, which has distinctive taste, color, and fragrance. It is said that, more the port gets aged; more the taste of it is enhanced, and cherished. The vintage port wines are stored in barrels for about seven full years to get the real flavor of port. Port wine is prepared by the distillation process of grape fruits, and it is due to this, they have unique taste. Port occurs in Tawny, Ruby, and White varieties, with unique flavor, scent, and appearance. Let us know more about the most cherished wine of all times, and how to serve them at their best.
Serving Port
Port wine is always served after great meal or simple dinner. It has some technical sides to serve a port wine to regale your taste buds.
Port wine storage should be done six hours in ice which is half filled with water before uncorking and serving. This process enhances the fruity flavor of port, and let it get chilled as well.
Port wine is actually old wine so it is beyond doubt, that they contain some sediment, at their bottom. One of the best ways to segregate port from its collected sediments is to decant it. It should be kept in mind that decanting is not to be done days ahead, but just hours ahead. This could have influence on the taste of wine.
To say it in three words, swirl, sniff, and sip are the basic three steps while enjoying the port. Swirling is done only after uncorking the port and pouring it in right glass. Let port remain at room temperature after uncorking it, as this allows more air to get into port, and aerate it.
Sniffing is necessary at the stage of drinking port, to ensure that the wine has not turned acidic, or vinegar in taste.
Port is served with dash of ginger and lemon all chilled to enhance the flavor. Many people love to have evening refreshment as port teamed up with stilton, or blue cheese.
Fruit cakes and cheese flavored cakes also go well with a tall glass of port, to enlighten your senses.
Special glass ware for serving port should be taken care of. Mainly tall, stemmed, tulip shaped champagne glasses are used to serve chilled port, but burgundy glass can also pair well with your feast treat.
These are some of the ways on how to serve port, and rave about the unique taste forever! 
Image credit: ifood.tv
How To Serve Port