How To Serve Champagne

10 May 2011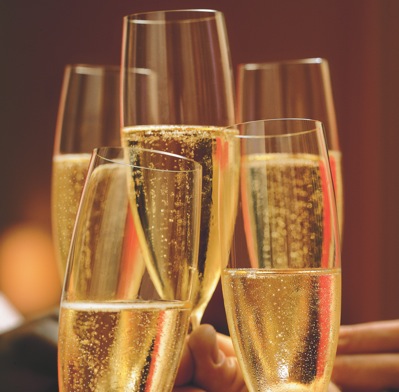 "Too much of anything is bad, but too much of champagne is just right", this is the view held high among all the champagne meddlers.  How to serve champagne is important when the perfect sparkling glass of champagne is to be served as the cynosure of your festive occasions, and party events. The thrilling fuzziness in champagne bubbles can be made much more exciting by serving it in the right way. Unlike, other alcoholic beverages, champagne does not require a particular stretch of temperature before being served, but yes some of the factors are necessarily to create a win-win situation with uncorked champagne. Categorized as a wine of high occasion, ceremonies, and great bonding, champagne is served with poise, and style to mark the occasion. Let us build up some aura to create champagne slosh by knowing crafty ways of serving champagne.
Serving Champagne
To serve champagne, and exploit its taste to the fullest, you may require an ice tub, filled half with water, corkscrew, ice tongs, champagne, and some special champagne glassware's.
Before serving champagne make sure than it is placed in the ice tub for about 25 minutes in advance before serving. Champagne tastes best only when chilled, however a particular temperature is not much into play to chill it, it should be around 45 degree. Chilled champagne always taste heavenly, and make you a great admirer of the lavish drink.
Next, unfold the foil around it, and try to slowly unscrew the cap. Keep your fingers above it to prevent any spillage due to reflex popping up?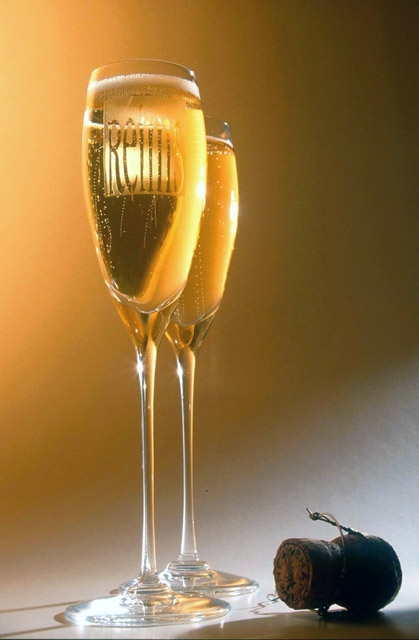 Now hold the bottle at 45 degree angle, away from your, and gradually take out the cork with a "hiss "sound coming off. Champagne should not be handles rustically before storing as this prevents it from foaming on being uncorked.
Here you have the option of stirring up the foam in it, and bring down the bubbles. Wipe away the extra dribbles on its sides with clean linen cloth.
Now, you need to choose proper glassware to serve your honor of delight. Get some special champagne glass, like those of tulip shaped, with along stem. This brings the ease of swirling the champagne and getting engaged in endless discussion for hours.
Conventional champagne glass is tall and flute shaped. They are never chilled before serving. They must be placed at room temperature. Some of the special occasion champagne glasses are:
Coupe - they are wide mouthed, and look somewhat like a crystal round shaped cup. They help in diffusing away the bubbles in champagne.
Grand Burgundy Glass - it is luxury glass made for escalating style and class. It is generally balloon shaped glass, and is the pride of many elite sections.
Champagne accentuates the sense of lavishness and is known the status symbol. It is of utmost importance to flaunt your pomp and show by knowing how to serve champagne to your guests!
Image credit: ifood.tv
How To Serve Champagne