How To Eat Salmon

4 May 2011
Read this blog and understand the correct way of how to eat salmon.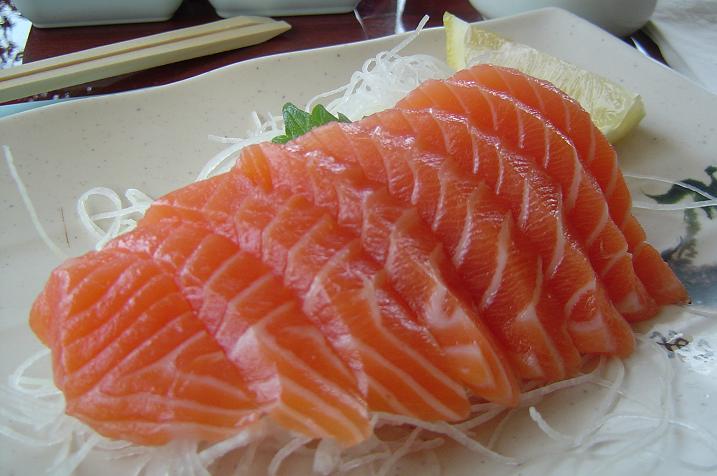 Salmon is surely amongst the few important, appetizing and yet nutritious fish foods. The culinary advantages of salmon as an ingredient are numerous and exceptionally precious. It could be eaten in various different ways that it promptly gets used to various requirements of lunch, dinner or even breakfast. It is also considered one of the best options when it comes to cooking some seafood immediately.
To make you learn how to eat salmon, it is very important to know that what type of salmon you are going to use. The most common variety of salmon is canned salmon. It is widely preferred for outdoor lunch, picnics and camps.
Tips To Eat Salmon Correctly
Following are some of the simple and most appropriate methods of cooking and eating proper salmon:
Make some Scrambled Eggs With Salmon
Scrambled Eggs With Salmon is one of the finest ways of eating salmon. The process of making this salmon dish is very easy. All you need is some a can of Salmon flaked, milk or cream, eggs, salt, cayenne pepper, butter and chopped parsley. Break the eggs in a vessel and slightly beat, pour in milk, salt and pepper. Now, put butter in saucepan and cook a regular scrambled in it. As soon as the eggs start to thicken, add the Salmon. Sprinkle some parsley on the top right before removing from the stove. Properly garnish and serve hot.
Prepare Salmon Toast
Salmon Toast is also one of the appetizing methods of including salmon in your daily diet. To a cup of White Sauce (see Sauces) stir in a cupful of Salmon which has been picked up fine, and pour over rounds of crisp toast. This makes a delicious breakfast dish. 
Indulge In Hot Salmon Omelet
Salmon Omelet is definitely the most interesting and fun dish that are prepared by using eggs and salmon. Some ingredients required are eggs, cream or milk, paprika, salt and minced Salmon. You need to separate eggs yolks from the eggs. Mix all the ingredients such as eggs yolks, cream, salt, pepper and Salmon in a medium sized bowl. Then, fold in the laboriously beaten eggs whites. Take a clean and hot omelet pan and butter it generously. Pour the mixture and spread it evenly over the top and allow it to cook. Also, shake in the pan gently in between in order to prevent from burning. When brown on the underside, place it in the oven a moment to dry on top. Remove, sprinkle over the top the remaining cup of Salmon, or more if desired, fold and turn out on hot platter. Garnish with lettuce and serve immediately.
These are some of the most delicious and healthiest methods of how to eat salmon.
Image Credit: ebeautymag.com
How To Eat Salmon