How To Eat Lychee?

22 Apr 2011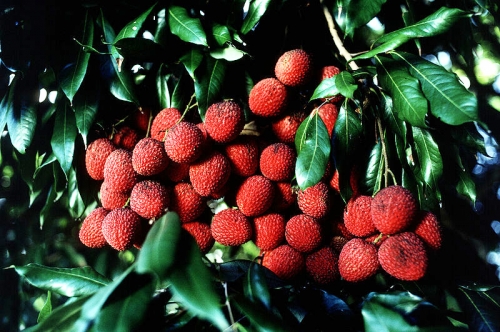 Beneath the reddish, bumpy skin lies the juicy fruit of wonder and knowing how to eat lychee, will help you to drink in the fruit beyond its rough exterior. The lychee is of Asian origin and its pulp can be pinkish or pearly white in color.
Ways of eating lychee- the hand to mouth treatment
•    Make your pick of the lychee and pluck its stem. To do this, make a cut around the stem with a knife and pull out the stem. While plucking, make sure not to pull out the skin of the fruit.
•    With the stem pulled out, hold the lychee firmly with your hand and give it a gentle press.
•    The fruit will pop out, which you will pop into your mouth as a classic hand to mouth way of eating lychee. Or, you could even take out the fruit and chew on the pulp bite by bite and throw away the seed once you are done.
•    Chew on the pulp relishing the juiciness of the fruit but make sure about not biting into the seed as it is considered poisonous.
•    Discard the seed once you have squeezed the juice out to your satisfaction.
Eating lychees the juicy, variant way
The succulent pulp of the fruit would tempt anyone to squeeze out the maximum for the ultimate sense of refreshment. So here is how you derive it.
•    Peel the skins of lychees and remove the hard seed by carefully uncurling the pulp. Put the pulp in a blender with a bit of water. Strain the juice to enjoy a juicy way of eating lychee.
•    Following the above step on peeling lychees, the seeds removed, curl back the pulp and place it together in a bowl. Add banana slices to this and douse the two fruits in coconut milk and, you have a typical tropical dessert made of tropical fruits.
•    Lychee and orange salad in a French dressing, sprinkled with pecans and walnuts is a scrumptious way of eating lychees.
•    Before you eat a lychee, try presenting it as a flower with the stem end being used to cut petal shapes from the skin and each petal folded under the fruit. The "lychee blossom" can then be arranged on watercress for a blooming appeal.
 "Don't go by looks"  holds good in the case of lychees as this juicy fruit can be marveled at, and savored in umpteen ways making a headstart from our tips on how to eat lychee.
Photo Courtesy: ifood.tv
How To Eat Lychee?