How To Eat Blueberries?

22 Apr 2011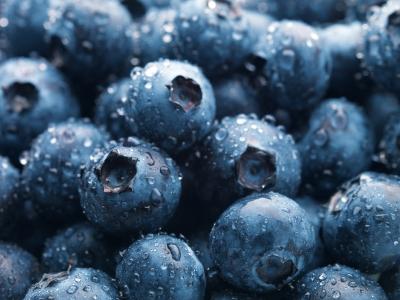 The berries of nature hold the secret to good health with their dark color to ward off the bad in the way of diseases. So let us pick the cluster and learn how to eat blueberry.
Eating blueberries – the raw way
•    Blueberries can be eaten as is or with embellishments (cream, yoghurt etc).
•    So take a bowl and put the blueberries in it.
•    Take one at a time or even a handful.
•    Chew on the juicy pulp and enjoy the violet squirts of the blueberry (making you feel as if you have just sipped a magic potion. But these berries can really do magical wonders to your body).
 

How to eat blueberries? Plucking from a cluster of ways
•    Blueberries taste yum as a frozen treat. So make your pick of blueberries, put them in a bowl and freeze it for sometime. Take it out and enjoy it as a great snack on a summer afternoon.
•    Frozen blueberries are a delight to eat especially if the fruit is not in season. Slightly heat up the quantity meant for use and add some whipped cream to it with a drizzle of honey.
•    Add the blueberry sheen to your bakes by making blueberry muffins in a wheat-base. This way, your bake fluffs up with titanic health quotient.
•    Blueberry sauce as a savory dip gels well with most of the meat dishes be it pork , beef or chicken.
•    Another way of eating blueberries is to swirl in yoghurt as a finishing touch to a healthy lunch. Or add them to your breakfast cereal and feel power-packed with energy.
•    Your future endeavors with baking oat breads can get a thrust from the blueberry crust as blueberry oat breads can serve your breakfast menu on a platter.
•    The next time you eat a waffle, try topping it with blueberries on a spread of peanut butter and simply melt with the melting taste of butter and the soft munch of the fruit. 
So, when you pick the cluster from the bounty of nature remember our tips on how to eat blueberry and savor every moment of eating it to cherish with wellness for a long time to come.
Photo Courtesy:ifood.tv 
How To Eat Blueberries?