How To Eat Green Vegetables?

20 Apr 2011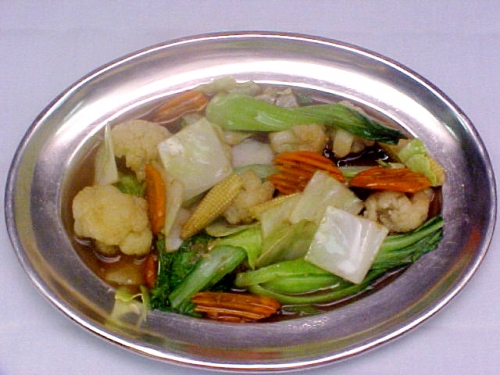 Wondering how to eat green vegetables? These are few simple tips to savor the flavor of these healthy green vegetables. Cauliflower, broccoli, spinach, kale, asparagus, and cabbage…the green cover of nature covers a wide spectrum of health benefits. Read on to know more about eating green vegetables for a 'greener' and healthier life.
How To Eat Green Vegetables, The Fresh & Filling Way?
These are few easy ways to indulge in green vegetables.
Spinach, lettuce, broccoli florets can be chosen for vegetable salads with other veggies and can be tossed in olive oil and seasoned with salt and pepper.
Lettuce can be a good wrapper veggie. Be it fish fillets or chicken chunks or grilled meat, lettuce leaves seasoned with olive oil and vinaigrette can hold the dish and give a scrumptious crunch on eating a green vegetable, the lettuce way. You can also use cabbage leaf and collards for a nice wrap –up story.
Make your green veggies as a part of grain salads such as quinoa and season it with pepper and salt after being tossed in olive oil.
Try different nut butters with raw veggies such as celery sticks with a drizzle of honey and enjoy a snack-y way of eating green vegetables.
Eating Green Vegetables, Dressed As Fried, Grilled Or Steamed
You can enjoy green vegetables in other ways as well. Check out how.
Green leafy vegetables such as spinach  sautéed in a little bit of olive oil with a bit of pepper and can be served as side dish to rice or tortillas.
Finely shredded cabbage can also be stir-fried and added to Chinese noodles or eaten with rice.
Relish green vegetables such as kale as kale chips baked in the oven.
Steamed Brussels sprouts sautéed in a bit of olive oil, onion and garlic and topped with walnuts and pecans help you with a healthful crunch as a snack or entrée.
Try eating green vegetables by marinating them. For the marinade, a mix of olive oil, ginger and soy sauce can be used and, asparagus, broccoli string beans  or any other green veggie of your choice can be marinated for an hour before eating.
Cooked cauliflower, broccoli can be pureed and added to soups, which renders an appetizing way of eating green vegetables.
Toss the green vegetable of your choice in olive oil and crushed garlic, top it with parmesan cheese and bake. The melting taste of the bake will make you crave for more.

 

There are innumerable ways on how to eat green vegetables and the tips mentioned above show the greener way to relish the best of nature's greens.

Photo Courtesy: ifood.tv   
How To Eat Green Vegetables?