How To Clean Popcorn Maker

14 Apr 2011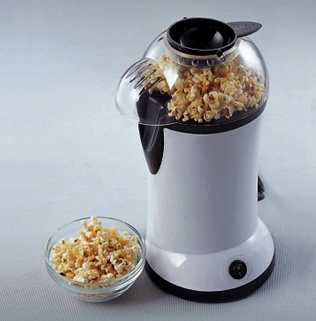 Thinking about how to clean popcorn maker? Here are some wonderful tips and tricks to clean this appliance. Its always fun to use this appliance but not so much fun to clean it out. However these guidelines should at least make you more knowledgeable about the cleaning task.
Things You Will Need
Soft Cloth
Carbon Cleaner
Window Cleaner
For cleaning popcorn maker always remember that the mixture of oil and salt usually results in the formation of a hard crust. This crust should be removed as soon as possible or else it gets really hard to take off. To get rid of this salt and oil formation, wipe the popcorn maker with a soft cleaning cloth.
Carbon cleaners soften and dissolve carbon build up on not only popcorn makers but also other cooking devices. Spray aerosol product and wait 15 to 20 minutes and then wipe clean.
Heat a few tablespoons in water and then "steam" you popcorn maker. Remember at no time should a popcorn maker be submerged in water.
Dry the machine entirely. Make sure each part of the machine is dry before it is used again or before you put it away for storage. This will help the machine stay clean until the next use.
A regular window cleaner may be used to clean the popcorn machines glass walls.
Tips
For the longevity of your popcorn maker you need to take care of it regularly. This can be done by oiling the motor once annually. If you use this appliance very often, then it needs to be done more frequently. Go over it sporadically and tighten screws, bolts, and nuts, which might have come loose.
Enjoy cleaning popcorn maker with these great ideas. Hopefully you should have all the things you need at home and nothing extraordinary will be needed to get this appliance as good as new.
Image credit - o-digital.com
How To Clean Popcorn Maker