How To Eat Pierogi

5 Apr 2011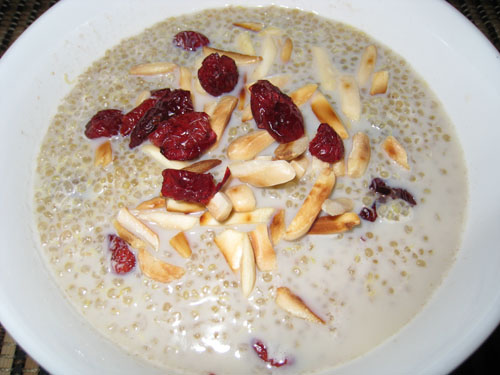 Wondering how to eat pierogi? Read on and find out...
How to eat Piergori
Eating piergori with mashed potatoes and cheese is very tasty.  This is the basic version of piergori. You can prepare them using different methods.
Boil pierogies till it floats on the water. Remove it from heat and drain. Use sour cream, butter and fried onions as toppings and serve them.
When eaten with spaghetti sauce it tastes wondrous. The sauce is heated with fresh cut tomatoes; this mixture is poured on to the boiled piergories and topped with Parmesan cheese.
Melt the butter, fry onion and pepper for few minutes. Then add the frozen pierogies to the mixture and heat it till the pierogies turn golden brown.  Serve hot pierogies with sour cream.
Pre heat oven and place the butter coated piergories in sprayed baking sheet. Keep them in oven, after some time remove it and allow it to cool. Top them with salsa and sour cream. You can also eat them separately dipping with salsa and sour cream.
Eating Piergori in different ways
Pierogi can be made by boiling, deep frying, sautéing and baking. Among all, pan fried pierogi is the very popular version which is usually served with cheese and onion mixture.
It is served as appetizer or side dish that is dipped in salsa.
Boiled pierogi pairs well with marinara, mushroom sauce and alfredo.
Frozen pierogi are available in grocery stores, you can buy them and prepare it according to your taste.
If you have not tasted pierogi, try an easier recipe. Deep fried are terrific and is very nice when served with cheese and sour cream. Kids love to eat pierogi as it is a best snack that goes well with crispy vegetables. Once you know how to eat pierogi, it is a pleasing treat to your taste buds.
Image credits: 3.bp.blogspot.com
How To Eat Pierogi