How To Eat Tapenade

4 Apr 2011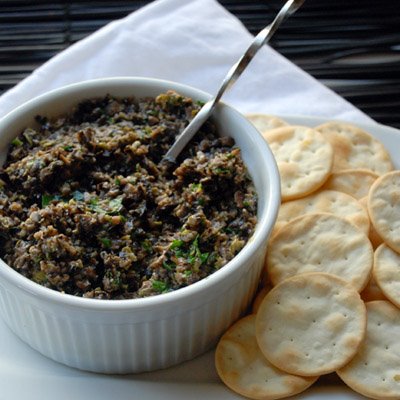 Want to know how to eat tapenade? There are, in fact, many ways that you can eat it. It's an excellent appetizer, but goes well with many main dishes, for example pasta. Eating tapenade is an integral part of the culinary art and it helps when you know how to eat tapenade.
How to eat tapenade?
So what can you do with tapenade, other than of course, smearing it on toast and goat cheese and serving it as a mouth-watering appetizer? Or with crackers or chips? The answer is, plenty! It adds zing to just about everything that goes on to fill the dinner table.  Dab it on a plate of fish, lamb or poultry – baked, grilled or fried.  If you like the fish or poultry baked, you can try adding tapenade before baking. It tastes as good. You can serve it alongside pasta or plain rice.
How about a spoonful of tapenade as sandwich spread? Trust me, it tastes yum! It tastes good on baked potatoes as well.  The advantage of tapenade is that it blends well with tomatoes. So, that explains why tapenade is an excellent addition to the dish that has tomatoes in it.  You can even whisk tapenade with vinaigrette and make a dip  to go with any starter, be it fresh vegetables, breadsticks or some fries.
So isn't it amazing to know different ways of eating a simple dish like tapenade? It is versatile alright, but do not try it with any sweet dish like ice cream or brownies. The culinary adventure could prove disastrous. So, the next time you make it, keep your options open on how to eat tapenade.
Image Credit: deestroyer.blogspot.com
How To Eat Tapenade